Stalker – June Release (Sptronic) [XXX GAME 2017]
Adult Porn-Game
NFO
Release date: 03 June 2017
Genre: RPG,Sandbox, RPG, Big tits, Tiny tits, Mind Break, Oral sex, Striptease, Titsjob, Blackmail
Censorship: None Partially
Developer / Publisher: Sptronic
Platform: PC / Windows
Publication Type: In development
Version: June
Language : Russian
Size: 5.67 GB
Description – Google Translate RUS- ENG
Erotic game with elements of the sandbox. In contrast to analogs, it offers rather wide freedom of action. There are no tedious, often unobvious quests. And there is a city (so far only a suburb) and freedom of movement. You can interact with any character. They will not curl around you with a swarm of anxious bees.
The protagonist, in addition to the usual urges for such games, is strangely hungry and thirsty. For satisfaction, which needs money. So the poor fellow has to work. However, money is needed not only and not so much for this.
In addition, you need to monitor your behavior. If you are too shitty and do not think about the feelings of others or banally pester the streets to everything that moves can be badly finished.
To play the video you need a DivX codec (in most cases you have it already installed).
For those who are going to use the old saves – the Persians with new content (mom, rioko and nurse) will drop the pumping.
Content in the June version
Open 90% of the content with the mother in the office.
The office workers are completely open to interactions.
Added a large city center location.
A new character for Nanaoka.
Open 60% of content with Ryoko and the nurse
Added interactive elements in the new location.
The bug with the looping of events and the hang of the Persians is completely corrected.
At the request of players, the opportunity to eat from the refrigerator (only once a day) is added.
By the numerous requests of the players, running is added with the Shift button pressed for the satiated GG.
Small bug fixes and changes in the schedule.
Women and strolling along the street senior pupils are completely open for interactions.
Video – ~ 700 clips 10-60 seconds. The total duration is ~ 5.5 hours.
Dialogues – Order 200 (from several words to several sentences).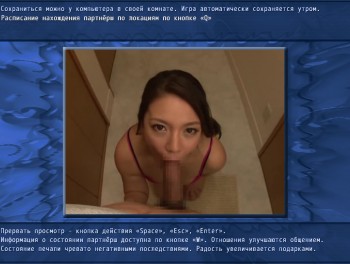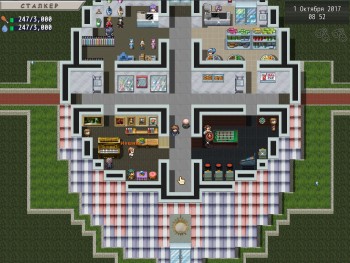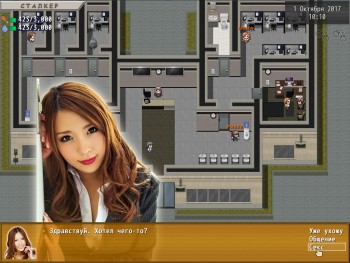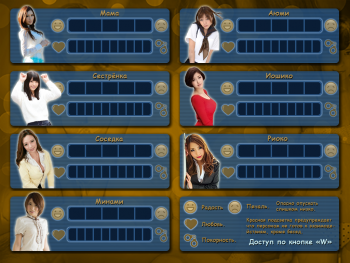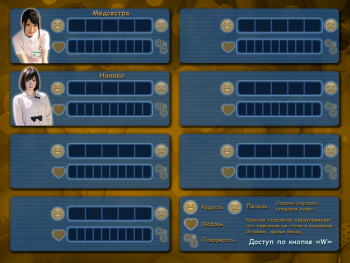 Download file – 750.0 MB
Download file – 750.0 MB
Download file – 750.0 MB
Download file – 750.0 MB
Download file – 750.0 MB
Download file – 750.0 MB
Download file – 750.0 MB
Download file – 553.5 MB

Download file – 750.0 MB
Download file – 750.0 MB
Download file – 750.0 MB
Download file – 750.0 MB
Download file – 750.0 MB
Download file – 750.0 MB
Download file – 750.0 MB
Download file – 553.5 MB