Novus Eros Academy [InProgress,Version 1.0] [Novus] [2017]
Adult Porn-Game
NFO
Released: 3 February, 2017
Genre: Ren'py, Animation, Sexy Girls, Bondage, Spanking, Public Sex,Anal Sex,
Threesomes
Censorship: None
Developer / Publisher: Novus
Platform: PC / Windows
Version: In Progress v1.0
Language: English
Description:
For the purposes of the game, you play as Faith Imati, a young women who has worked up the courage to check out her local Eros Academy. The initial build mostly consists of her introduction to the Academy, with a few minor scenes scattered afterward for players to find through exploration. Ultimately, the game will play as a cross between Dating Sim and an fairly open ended RPG. As you explore the ever-expanding world of Eros Academy, you'll be able to meet and develop relationships with an expanding number of NPCs, while also having the opportunity to shape Faith's personality/sexuality to your liking. You will be able to, in example, choose to mold her into either a dominant or submissive, with new options and interactions opening up depending on what you choose.
What Will the Game Feature?
Eros Academy is intended to feature a very wide variety of kinks/fetishes. A few that are explicitly planned, or in some cases already present, are:
Masturbation
Sex Toy Play
Oral Sex
Erotic Exercise Programs
Heterosexual and Lesbian sex (Gay male sex only if there is a significant demand from patrons, it doesn't appeal to me)
Anal Sex
Threesomes
Orgies
Exhibitionism (Photography, Amateur Porn, Erotic Strip/Dance, Bodyart)
Bondage
Spanking
Chastity Play/Orgasm Control
Pet Play
Roleplay Fantasies (I.E. Damsel in Distress, Student/Teacher, Captured Warrior, Cosplay)
Public Sex/Public Use Sex
and many many more….
Basically, the intention is to eventually allow Faith(and the player) to explore a bit of everything, all while developing relationships with an ever expanding number of major NPCs who she can either seduce or, in some cases, be seduced by.
What is in the game now?
The game's first release has a moderate amount of content, but is admittedly a bit limited. The first major NPC(Lilian Vossa), Faith's guide to the Academy, is introduced and takes Faith on a tour of the facility. She scans Faith into their system and tells her about the Academy, then takes her to see one example of each of their four major service categories. The tour then ends in a multiple choice "major" sex scene(Major scenes involve 10-20 renders, animation and sound), where Faith can either take charge or submit (or skip, but who would do that?!). Afterward you can explore some of the academy, and uncover a few minor scenes and some additional dialogue. At the moment, there isn't much more to the game than that, but monthly updates will be adding more content quickly (how quickly depending on Patreon support).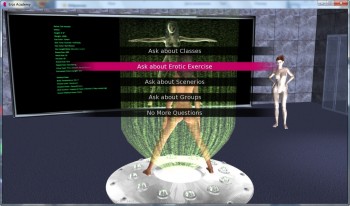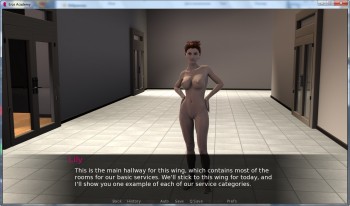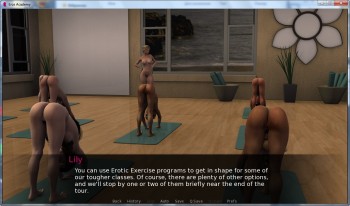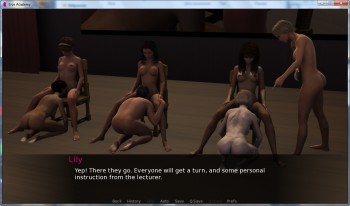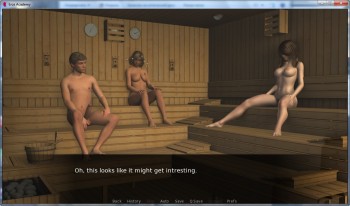 Download file – 142.9 MB

Download file – 142.9 MB