New Paths [Version 0.07E Bug Fixes] [DrunkNescafe]
Adult Porn-Game
NFO
Updated: 15, December 2016
Genre: RPG, Erotic Adventure,Exhibitionist,Voyeur, 3DCG, Adventure, Sexy Girl, Big Tits, Big Ass, All sex, Blowjob,
Censorship: None
Developer / Publisher: DrunkNescafe
Platform: PC / Windows
Version: 0.07E
Language: English
Description:
You are a young girl (20 years old). That have moved away from her family to a bigger city to find a job. You play her true her choice of work and her hardship to complete her training.
All images are rendered in 1280×1024 and game is in the same resolution. Game engine rpg maker mv. Yes this is one of does 3d renders games.
News:
I'm so sorry but its looks like it will be a hard reset of all save games. And everyone need to start on a fresh game. After the update om rpg maker mv 1.3.4 there have happen some strange things in global save file. That I can't understand. You can still use old save files but events and progress will be a problem. And Again I'm so sorry about this.
Added:
Have added a horny meter in game. It's quite simple it's a picture of Suzie pussy. Total of 5 images (until now) The plan is to add cream pie effect to dose images when Suzie start to have sex and show butt plug (when this is added, will not be added for 0.07)
Since this horny meter isn't for all, I have made some in game changes for dose images. Where the player can choice to show or not to show small image off pussy or outfit. This to help people having problem with general game play. (lag)
Added item Change cloth, (name will change) Basically it gives the player a choice to take on or pantie or other cloth. Like Bikini top or running top etc. Exho stat is important here.
Player wet system (see beach post for more info)
Hygiene stat now work as intended in game. (When 0 events will not trigger)
Employment office now works as intended. (After getting the trash worker job, you can now talk and get information off what you need to do to get work as lifeguard etc.
Woman first (cloth store), two new outfits. Life guard uniform and bikini. Added new choice try on outfits. So, the player can see the scene (in total 3 times with the different outfits)
Beach. New change cloth system in the changing room. (Show off to Dean still in game)
Added Event:
Run on beach (basic swimsuit/bikini) (takes 1 hour) (wet system)
Tanning (basic swimsuit/bikini) (takes 1 hour) (wet system)
Swim (basic swimsuit/bikini) (Give +100 hygiene) (takes 1 hour)
Wet system, when the player swims her bikini will get semitransparent, that will show on scenes. Suzie bikini suit will dry after 3 hours. When doing other activates then swimming. This will happen automatic.
Added underground train system from capital to Harbor (cost 50 g takes 3 hours travel time)
library now have books Suzie can read in bed. Gives different + stats. Can only have one book I inventory at a time.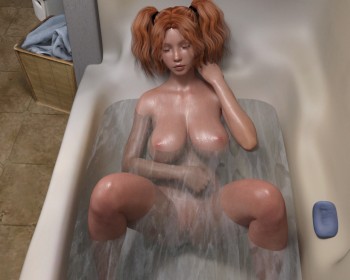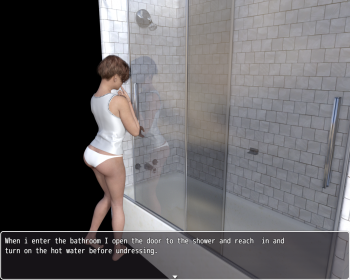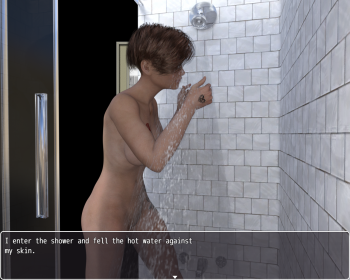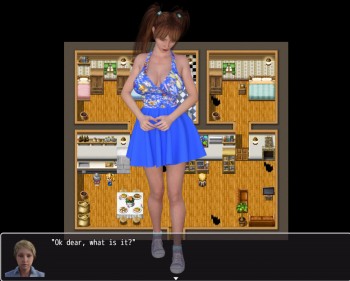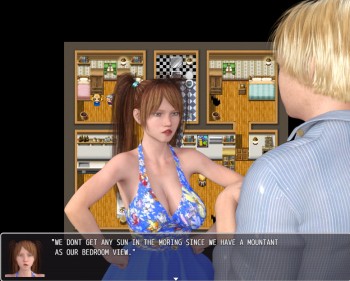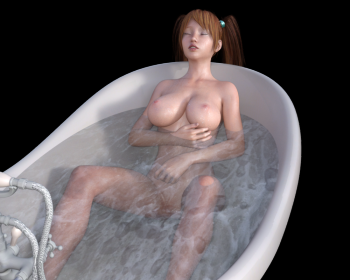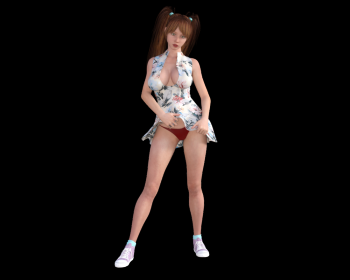 Download file – 650.0 MB
Download file – 381.2 MB