Mario is Missing – Peach's Untold Tale [v3.27] [Ivan Aedler]
Adult Porn-Game
NFO
Updated : 31 January 2017
Genre : Flash game, Action, Sexy girls, Big Tits, All sex, Titsfuck, Blowjob, Monsters, Parody, Super Mario
Censorship : None
Developer / Publisher: Ivan Aedler
Verion: 3.27
Platform: PC/Windows
Language: English
Description:
Princess Peach has been a pubescent damsel in her kingdom. Aside of having to rule the Toad's land, she was discovering herself, as she is now an adult. She is getting more and more aroused, while discovering things like the ability to keep some things hidden 'there' (her 'back hammerspace')…She had urges we may not know until then…maybe she loves to tease her ass with the Dildo at every morning? Is she getting fed by the Toads?
Mario is always saving her without knowing those details. After so many Quests, finally Princess Peach has been in love with Mario. She was a bit embarrassed but, now, she decided to make love to him after so many adventures. Peach and Mario went on a romantic date inside the Excess Express, and were enjoying the company of each other. Then, they had a kiss (and more, you decide), then they returned to Peach's Castle.
Peach, now drunk, began to undress herself and lay in the bed, when suddenly Airships passed by. Mario saw this and left without saying a word. Peach, somewhat confused and slightly irritated yelled: "Mario! Well, he probably comes back soon." But he did no come back and Peach fell asleep.
Meanwhile, Kamek throws a gas over the inhabitants, making most of them horny, so they can't organize a counter attack, while embarrassing Peach.
Peach, still a virgin, innocent and ditzy as never before, must now search and find Mario while defeating his enemies. Will she be able to make it to him still a virgin? Or will she give up to all lascivity?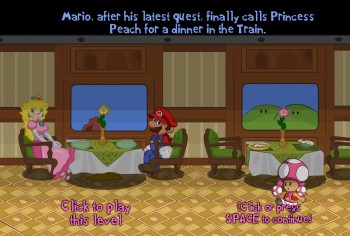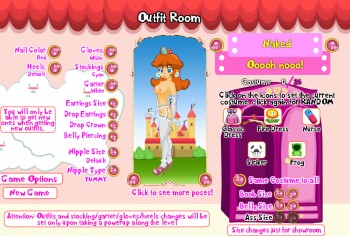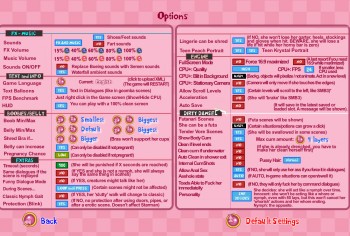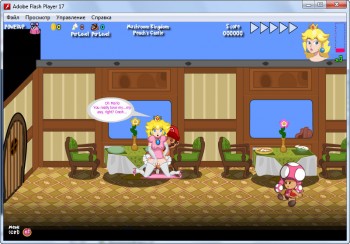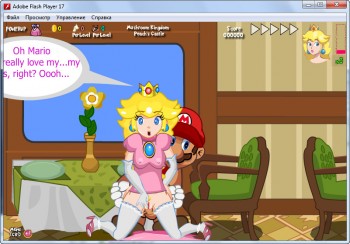 Download file – 40.6 MB

Download file – 40.6 MB