MagicShop3D [v2021-11-10] [FireArmGames]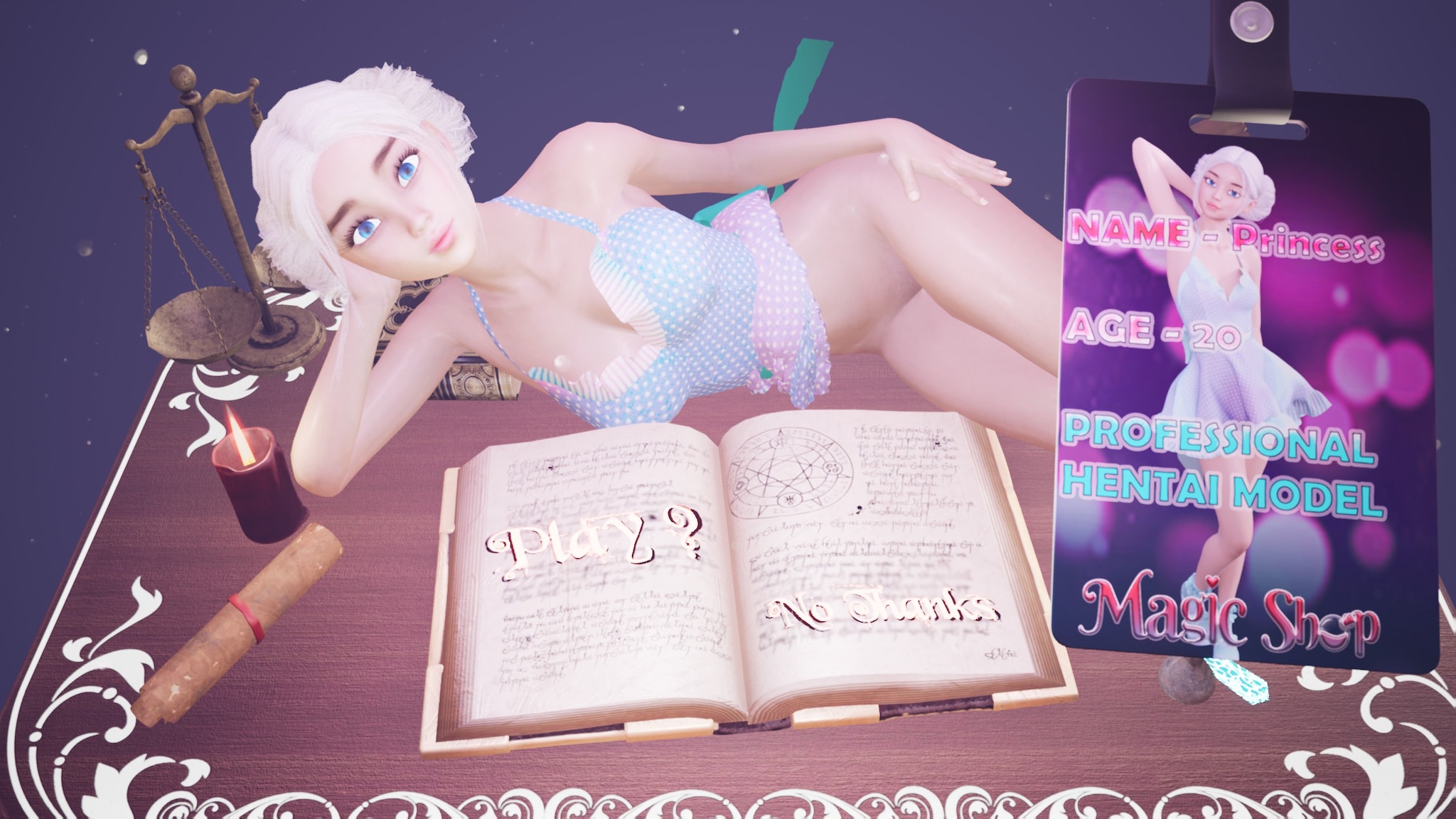 Updated: 10-November-2021
Genre: 3d game, animated, simulator, big ass, big tits, monsters, monster girl, fantasy, vaginal sex, oral sex, sex toys, multiple penetration, male protagonist, puzzle, tentacle
Censorship: None
Developer/Publisher: FireArmGames
Version: 2021-11-10
OS: Windows
Language: English
Size: 4.95 GB
About This Game:
A twenty-year-old princess walks into a magic store to ask the owner for a favor.
You will need to find the right spell to help the princess deal with her problem.
No pictures! No 3DCG! All characters are hand-animated and ready for your entertainment.
GAMEPLAY
Combine magic elements and solve interesting puzzles in order to cast spells on the princess, but no one knows what the outcome will be.
Magic Shop is a unique experience with many familiar and nostalgic features.
FEATURES
Fully Animated Characters.
Various Mini-games to Test Your Skills.
Flexible Spell Crafting System.
A Huge Variety Of Girls.
NOSTALGIC MINI-GAMES
Everything from classic snake to space shooter. Amuse yourself with exciting mini-games and simple puzzles from the past.
Changelog: 2021/11/10 Update
-Added 18th element which has 8 new characters.
-Added Options to start screen.
-Updated breast physics, stiffness will decrease as breasts increase.
-Updated Book animations and style.
-Storm character Updated.
-Other small visual changes/fixes to some characters.
2021-10-18
-Added 17th element which has 7 new characters.
-Fixed bug with tooltip not showing one found combination.
-Start screen remake.
-Maid and Death remake.
-New Peek and Breast size options :
Ada, Bunny, Satyr, Ivy, Fairy, FireStar, General, Gits, Goth.

MagicShop3D_v2021-11-10-pc.rar

MagicShop3D_v2021-11-10-pc.rar