Love & Sex: Second Base – v21.2.0a [Andrealphus Games]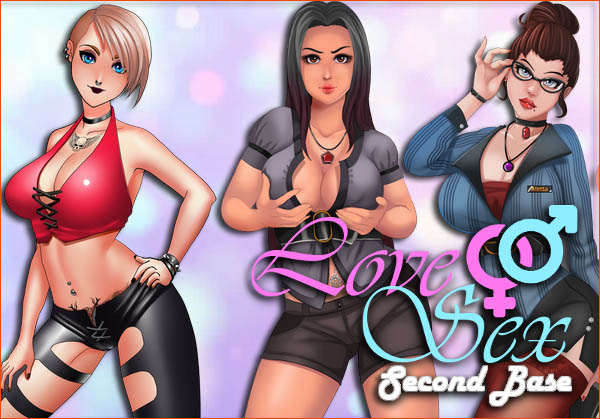 Andrealphus Games is creating Adult Porn-Game
Updated: 22-February-2021
Genre: 2DCG, Adventure, Anal sex, Big ass, Big tits, Cheating, Creampie, Dating sim, Male protagonist, Oral sex, Romance, Sex toys, Teasing, Vaginal sex, NTR
Censorship: None
Developer: Andrealphus Games
Version: 21.2.0a Patreon + Walkthrough
OS: Windows
Language: English
Size: 830 MB
About This Game:
Love & Sex: Second Base is a dating sim where a geeky guy (hopefully you) gets to be a roommate with two very hot girls and meet others in is daily life. The main purpose of the game his to get lucky and maybe marry the girl of your wet dreams, to do so you must make choices and raise your stats.
Current Features:
Go on dates with 7 different girls in 7 different places
Send friendly, sexy or dirty texts to the girls
Call the girls to know there location or just chat
Talk about a dozen subjects or chat about nothing major
Hang out at more than 20 locations
Buy clothes and accessories to be more charming
Go to work and earn money
Get your girlfriend pierced or pregnant (or both)
Use more than 55 activities
Experience more than 70 events
Changelog v21.2.0a Patreon
Fix:
– Gym/forest/park/pool fix check on watchers
v21.2.0
– 900 new voiced lines (Morgan, Sasha, Samantha)
– New location: Karting track
– 9 sex scenes (Bree, Sasha, Minami, Samantha, Aletta)
– 4 story events (Bree)
– 2 new outfits for Bree
– New bookstore background
– Hottub art
– Added Morgan to all the dating scenes
– Reworked Kleio's sprite
– credits update
– Added love loss to phone calls delay
– excluded special chars from save names, fix ui issues
– Lots of bug fixes
Cheat code
Go to the living room in your house and input the following: Up, Down, Left, Right, Up, Down, Left, Right, B, A. After that there is a cheat menu on your right action bar.
You don't use the console to activate this cheat. Just use the arrow keys in the location.

Love_and_Sex_Second_Base-v21.2.0A_patreon-pc.rar
WALKTHROUGH_v20.10.3.pdf

Love_and_Sex_Second_Base-v21.2.0A_patreon-pc.rar
WALKTHROUGH_v20.10.3.pdf