Hentai High School+ [v1.08] [hhs] [Hentaihighshool] [2017]
Adult Porn-Game
NFO
Updated: 19 February, 2017
Genre:ADV, SLG, Anal, Animation, BDSM, Corruption, Footjob, Forced, Futanari, Hypnosis, Mind Control, Public, Student, Incest, Trap, Yaoi, Yuri
Censorship: No (few pics have censorship but they are a minority)
Developer / Publisher:henthighschool
Platform: PC
Publication Type: Original (official)
Version : 1.08
Language Game : English
You are a new headmaster in a school. Your main task is to try to bring students up to a maximum stage of depravity. To do this you will have to convince the PTA to agree on changes that through time will help you achieve this goal. Several quests exist to help you achieve your goal.
Update:
The major changes since the previous version are:
More parts of the game have been modularized and are no longer hardcoded (though the code still expects certain things to be present in every scenario). The most notable area affected by this are the stats, which are now all defined in separate XML files, so other scenarios can add new stats as they require (and even define which of them show up as status bars in the main UI). Other areas have been decoupled as well: accounts and skills are now separated into individual files, making it easier for mods to add new ones.
Status Effects have been added as new gameplay mechanic. They are defined in individual XML files as well and can have a limited duration or last permanently once applied to characters. One purpose is to give event authors an easier way of tagging NPCs with some temporary condition, without having to care about the removal later on. Another feature of these effects is to modify the result of stat reads and writes of the engine: a status effect can limit a stat's value to a certain minimum or maximum, increase the amount of change in that value or add a flat bonus to the result.
The Status Effect system is used to introduce more variety in NPCs by assigning them individual archetypes in combination with a personality trait.
Archetypes are: Artist, Jock, Nerd, Rebel and Royal;
Personalities are: Cheerful, Emo, Kind, Outgoing, Prudish, Shy, Slutty and Wicked.
Each of them comes with their own effects on certain stats and may also change the dialog with those NPCs.
The event profiler has been overhauled, making it a lot more useful in tracking down events that are performing badly. Note: I forgot to disable profiling by default in this release, so you may want to go into the Debug menu once and uncheck the "Profile events" option for a slight performance gain if you are not interested in that output.
The Management Panel received some love:
Assigning teachers to subjects now happens in a grid overview that makes it a lot easier to see which subjects are still lacking teachers, as well as color-coding how well a teacher is suited for a particular subject.
The timetable now also shows subject icons, making it easier to read. The old subject icons also have been replaced with completely new ones.
If you are into diagrams, you can find a new tab in the Management Panel after your first week at school, which shows the progression of global stats, average student progression in subjects and your income sources over time. It's still experimental and I haven't actually played long enough to see how it looks later on in the game.
Added a bunch of new operations to the VEE, a notable one being the "Text Replace (Person Context)". With this operation, you only record a person and an associated tag once and then all "Show Text" operations, etc. will automatically perform text replacement as if you were using a "Text Replace (Person)" beforehand. That means a lot less busy work in larger events.
Added a new sidebar to the VEE that is an alternative to adding operations through the context menu. It is more useful to experience authors and can be enabled in the VEE options.
You can now specify the autosave interval yourself instead of having it save once every day.
Plenty of bugfixes and performance optimizations.
Improvements to some existing events.
New events and fixes and improvements to existing ones, courtesy of Aesaris, Dragonblood, Kenji, Malorn, Phantombull and Spinner.
The "Get Physical" mod by Spinner has been incorporated into the main game, adding a streamlined system and more options to, well… "get physical" with each other.
The "Immodesty" and new dialog system developed by Kenji has been incorporated as well.
You can also take a look at the changelog for this release. In addition to that, the HHS+ chat room (accessible through the menu bar at the top) also contains the commit messages, posted by the lovely HentaiBot.
Q: Known issues?
A: There are a bunch of bugs that I am aware of:
Parts of the new Management Panel are not final yet. Subjects don't have proper descriptions yet that would explain their pros and cons. Teachers don't have any biography. Students are not classified into "character types" yet, which should give a hint about their stats, which are now hidden.
The new PTA events still use a bunch of placeholder text for the consequences. Hopefully someone will take care of them at some point and flesh them out
Instructions:
1- Download all files in the link below.
2- Extract the first files to the desired location.
3- Extract the second file over the the first file.
4- Extract the third file over the second and first file.
5- Repeat the above steps with the files that are constantly added.
6- Click on "HHS+.exe" to start playing.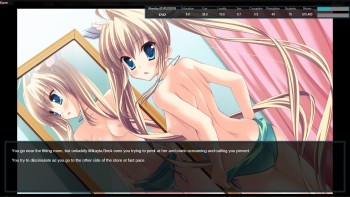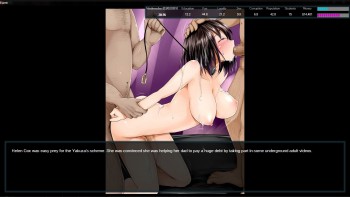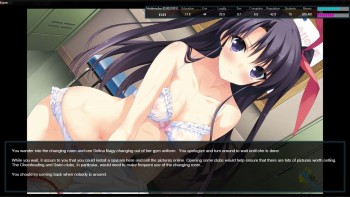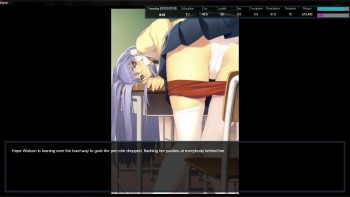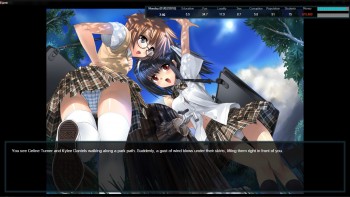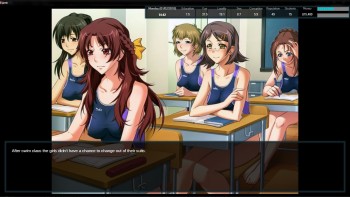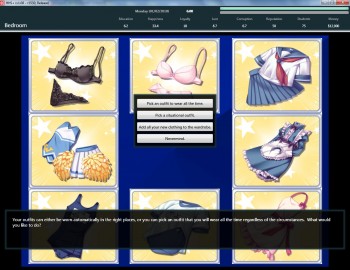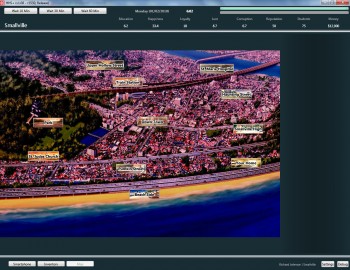 Download file – 500.0 MB PART1
Download file – 237.2 MB PART2

Sorry! Keep2Share.cc FORBIDDEN EXTREME CONTENT GAME