Crystal City: Stop The Earth! I'm Getting Off! [v1.0] (7DOTS, Dagestan Technology)
Adult Porn-Game
NFO
Released: March 16, 2017
Genre: ADV, Romance, Comedy, Parody, Sci-Fi, Mastrubation, Straight, Oral, Harem, Kinetic Novel
Censorship: None
Developer / Publisher: Enjoy Games & 7DOTS / Dagestan Technology
Platform: PC / Windows
Type of publication: Original (licensed)
Version: 1.0 FULL
Language : Russian + English
Description:
You are young and smart but your thick-lensed glasses make you undesirable in the prime of life. Nonetheless, an unexpected chance turns up for you to become a man.
During sex you are teleported to another world… and it's up to you to have to save it from a global disaster!
Eventually, you need to find your way back home…
But how?..
The same way you got here! – find a girl but don't fall in love because you will probably never see her again.
Key Game Features
• Fully adult visual novel with uncensored scenes
• Various game locations
• Colorful CGs
• Exciting plot
• Windows, Mac, and Linux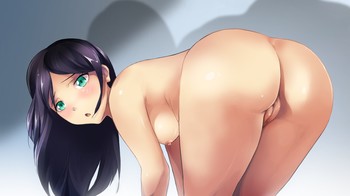 Download or WATCH ONLINE – 276.5 MB

Download or WATCH ONLINE – 276.5 MB