Big Brother [v0.3.0.010] [ Dark Silver] + Cheat [2017]
Adult Porn-Game
NFO
Updated: 02 April, 2017
Genre: Adventure, ADV, RPG, 3DCG, Seduction, Corruption, Big Tits, Sex, Oral, Masturbate, Voyeur
Censorship: None
Version: 0.3.0.010
Developer / Publisher: Dark Silver
Platform: Windows
Language: English
Description:
Main character – Max, young guy who is living in poor family with mother and two sisters. However, Alex's father gifted them a wonderful house! Even with pool! But money shortage problem is not solved yet. Can Max earn some money? Can he seduce all his relatives? Can he reach anything in his life? Only player can help him.
FEATURES
– Quality rendered graphics (original images 1920×1080)
– It's a sandbox, so there is not hard guideline. Many ways to achieve different goals.
– Variated dialogues: almost every answer at every stage produces different outcome.
– Interesting story full of family sex, voyeurism, punishments and different family joys of life.
– Support almost all resolutions from 1024×768 up to 4k+
V0.10
Just fixing Translations from 0.09
V0.09
New character Kira, Max's aunt. Some story, new "opportunity" and a lot of new events with her.
New character Olivia, Lisa's classmate. Currently just an episodic character.
Second tier of clothes (over 40 new images).
Sex scenes with Max.
Improved image quality for new events (better lightning and poses).
New progress in the "Mentor" opportunity.
New progress all three options in the "Schoolmate" opportunity.
A bit of progress in the "Blogger" opportunity.
New naked punishments.
Mom's patience parameter is replaced with Eric's influence.
Temporally removed game over, but Eric's influence still has effect in the game.
You can now install cameras in every room.
Some changes in online courses prices and effects.
Now you can make mistakes in Lisa's homework even if you decided to help her without asking for anything in return.
Now you can look for a spider even if someone is in the pool.
Fixed a bug where you would lose candies after nightly event with Alice.
Buttload of new events, images and dialogs.
Some surprises for you to find.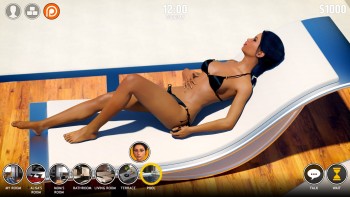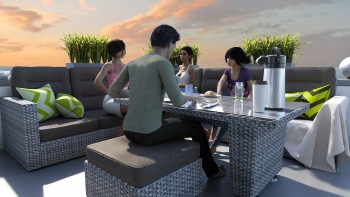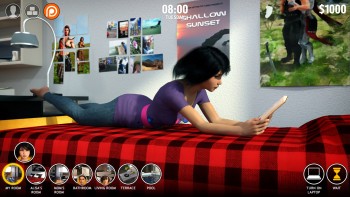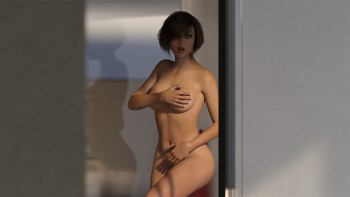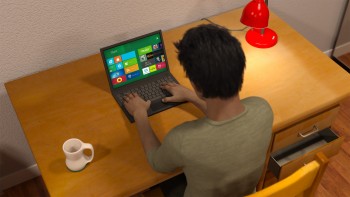 Download file – 400.0 MB
Download file – 168.7 MB