OVER‧DeviL: Legend of the sacred stone [Final] [Mango Party]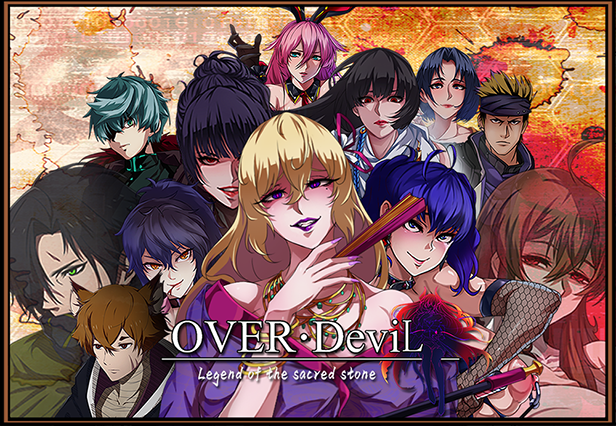 Released: 13-September-2023
Genre: 2D game, female protagonist, big ass, big tits, rpg, teasing, adventure, fantasy, monster, milf, lesbian, groping, monster girl, turn based combat, anal sex, vaginal sex, humor, creampie, animated, prostitution, bdsm, group sex, oral sex, handjob, lactation, futa, transformation, sex toys, humiliation, urination, multiple penetration, multiple endings
Censorship: None
Developer/Publisher: Mango Party, 大肘子
Version: Final
OS: Windows
Language: English
Size: 1.56 GB
About This Game:
Long, long ago, the terrible Over Devil was defeated by the eight Chosen Ones, each wielding one of eight Sacred Artifacts.
This brought nearly a century of peace to the land.
One day, the eight Sacred Artifacts, which were supposed to have disappeared along with the Over Devil,
reappear as Sacred Stones—an omen of the Over Devil's imminent return!
Far from the empire, in a port village located on the border, Lola recovers her mother's gemstone from thieving pirates only to realize that it is one of the eight Sacred Stones. Why was her mother in possession of this legendary stone? With some encouragement from a new friend, Lillane, she sets out on an adventure to collect the rest of the stones and hopefully find out about her missing mother.
Will they collect the Sacred Stones, defeat the Over Devil, and save the world? Or will they use their new-found power to destroy it, instead? That's up to you, as you venture forth in this naughty story of adventure and hardcore fun.

OVER_Devil_Legend_of_the_sacred_stone.7z

OVER_Devil_Legend_of_the_sacred_stone.7z

OVER_Devil_Legend_of_the_sacred_stone.7z