Behind The Dune v2.27 [David Balsamique]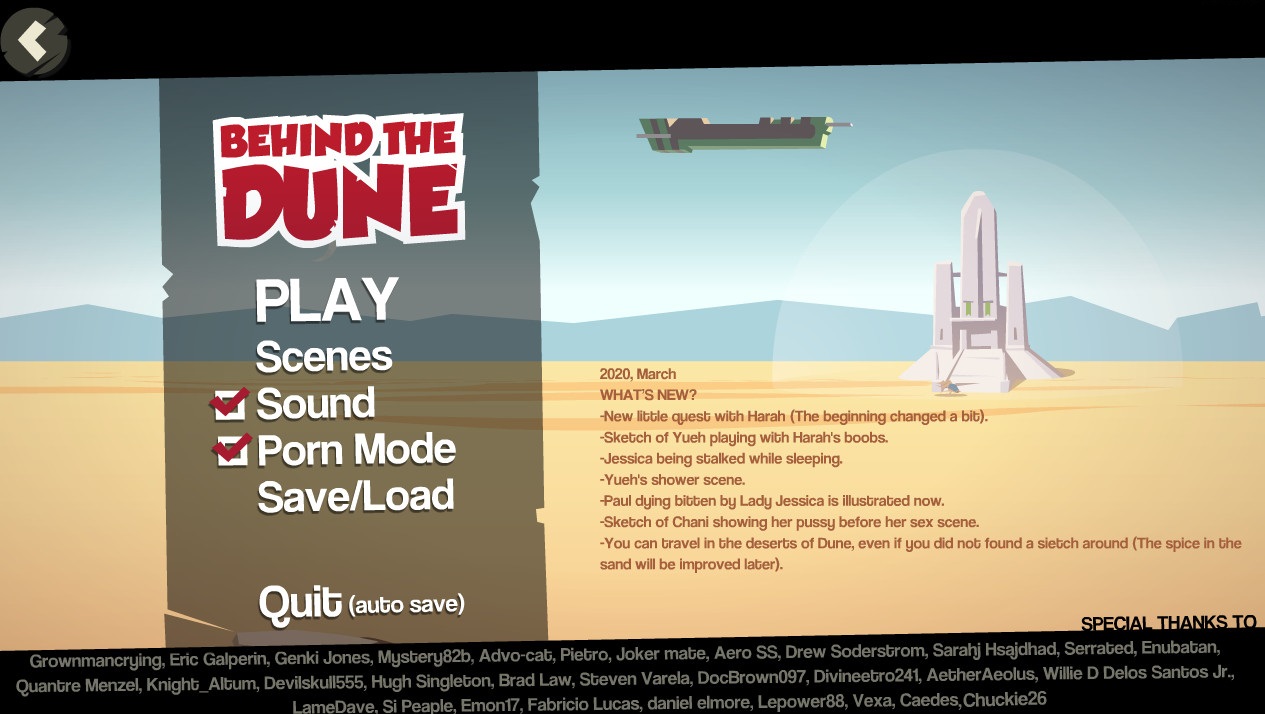 Adult video game (18+)
Updated: 28-November-2020
Genre: 2DCG, Male Protagonist, Parody,Teasing, Big Tits, Incest, Interracial, Titfuck, Exhibitionism, Voyeurism, Harem, Humor, Sci-fi, Animated, Management, Mobile Game, Mind Control, MILF, Anal Sex, Oral Sex, Vaginal Sex, Group Sex, Lesbian, Bukkake,Futa
Censorship: None
Developer: David Balsamique
Version: 2.27
OS: Windows, Android, Flash
Language: English
Size: 36 MB
About This Game:
Behind the Dune is parody of the epic science fiction novel and movie called "Dune" written and directed by David Luch. Set in the distant future amidst a feudal interstellar society in which noble houses, in control of individual planets, owe allegiance to the Padishah Emperor, Dune tells the story of young Paul Atreides, whose noble family accepts the stewardship of the desert planet Arrakis. As this planet is the only source of the "spice" melange, the most important and valuable substance in the universe, control of Arrakis is a coveted – and dangerous – undertaking. The story explores the multi-layered interactions of politics, religion, ecology, technology, and human emotion, as the forces of the empire confront each other in a struggle for the control of Arrakis and its "spice".​
Changelog v2.27
-New long scene with Jessica. For the moment, it will happen automaticaly a few hours after her handjob scene in the water tank.
-New choice at the end: "Yes, but be my queen instead, Jessica". If you showed interest but did not use too much the Voice on her, you'll have an illustration (sketched).
-New item: a camera. It can have a total of 7 new pictures (sketched), many after the end of the game.
-The scene of Jessica riding Paul is back. Just click on "Other angle" in the actual version.
-When I improved the boobs of the Reverend Mother, I forgot the nipple slips option. It's back. Touch them 8 times.
-Some people had only a black screens with the previous version. I guess it was because of the fullscreen method. I changed it. It's not automaticly fullscreen now.
-Some bonuses of the Harkonnen end are now available with all the ends.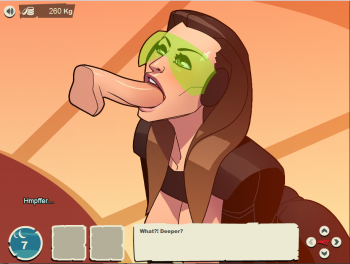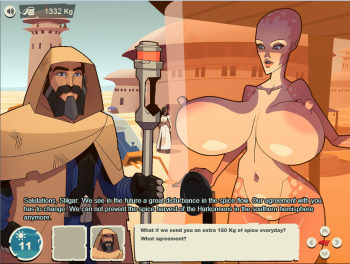 BehindTheDune-v2.27.exe
BehindTheDune-v2.27.swf
DuneV2-27-4wip.apk

BehindTheDune-v2.27.exe
BehindTheDune-v2.27.swf
DuneV2-27-4wip.apk