Wild Life [Build 09-21-2018] [Adeptus Steve]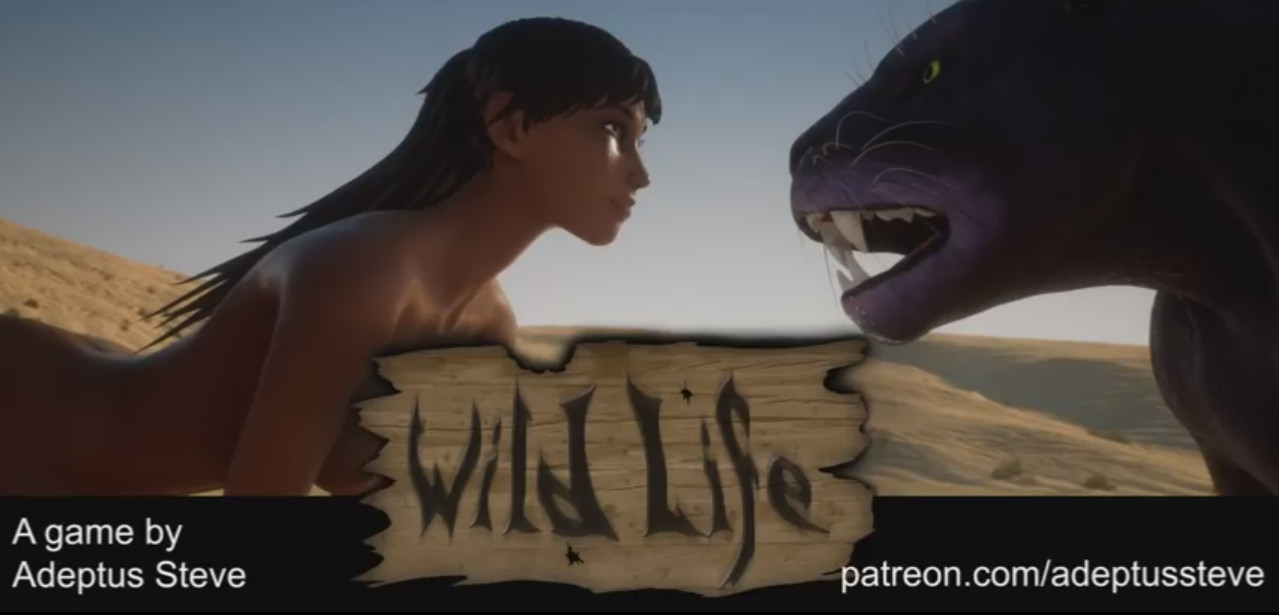 Adult Porn-Game
NFO
Updated: 21-September-2018
Genre: ADV, Vanilla,Anal,Blowjob, Adeptus Steve,Patreon Game,Deepthroat ,Patreon Game, Threesome, Masturbation ,Monster, All sex,Fantasy
Censorship:None
Developer/Publisher: Adeptus Steve
Version: Build September 21, 2018
OS: Win x64
Language: English
Size: 4.75 GB
Description:
We live in a mad universe… indescribably vast… full of wonders… and terrors. And amidst all the chaos, sometimes things even turn out.. sexy! Play as one of many possible characters, female, male*, or creature* and fight and fuck your way through a wild experience. Our story plays on a small and rather unknown planet called K'apal. Only few civilized humans have ever ventured here, some miners guilds to claim the precious rare minerals that can be found here, scientists studying the natives and the flora and fauna. And also raiders and poachers trying to make a fortune selling rare creatures to rich and eccentric collectors and off-world beast arenas.​
Change-Log:
Okay, some initial impressions:
The styling of the UI looks much better. Fits the game better than what I can only assume were default UI elements.
There are some new options that I don't think I've seen before, like the DoF and FoV options. This is nice.
It feels like the amount of options has gone down compared to last September build. I haven't confirmed this yet.
There is a lot less control over the H scenes.
It seems like the randomizer is always active, which I'm personally not a fan of.
You can't choose whether the animation is anal or vaginal.
The POV options don't seem to do anything.
On the subject of H scenes:
Transitions between animations are jarring, but I can see why they didn't flesh these out since that would take a lot of time and effort.
I haven't seen any climax animations, which I remember Steve talking about in a past stream.
Sound is quite low.
It is fun to be able to possess beast characters.
Toggling clothes does nothing for me.
Keep in mind that this is from a very short amount of play, and I am sure I've missed a whole lot. And this is meant to be a test build that's likely to have bugs that will be ironed out in the weeks to come.

Wild_Life__Build_09-21-2018__Adeptus_Steve_.part1.rar
Wild_Life__Build_09-21-2018__Adeptus_Steve_.part2.rar
Wild_Life__Build_09-21-2018__Adeptus_Steve_.part3.rar
Wild_Life__Build_09-21-2018__Adeptus_Steve_.part4.rar
Wild_Life__Build_09-21-2018__Adeptus_Steve_.part5.rar
Wild_Life__Build_09-21-2018__Adeptus_Steve_.part6.rar
Wild_Life__Build_09-21-2018__Adeptus_Steve_.part7.rar

Wild_Life__Build_09-21-2018__Adeptus_Steve_.part1.rar
Wild_Life__Build_09-21-2018__Adeptus_Steve_.part2.rar
Wild_Life__Build_09-21-2018__Adeptus_Steve_.part3.rar
Wild_Life__Build_09-21-2018__Adeptus_Steve_.part4.rar
Wild_Life__Build_09-21-2018__Adeptus_Steve_.part5.rar
Wild_Life__Build_09-21-2018__Adeptus_Steve_.part6.rar
Wild_Life__Build_09-21-2018__Adeptus_Steve_.part7.rar