WifeTrainer 0.2d [InProgress, 0.2d] (WifeTrainer)
Adult Porn-Game
NFO
Updated Date: 8 December, 2016
Genre: RAGS, InProgress, Sandbox, Mind Contol, AllSex, BDSM
Censorship: None
Developer / Publisher: WifeTrainer
Platform: PC / Windows
Version: 0.2d
Game Language: English
Description:
Wife Trainer is a RAGS (2.4.16.0) photo intensive erotic game. It is NFSW (Not Safe for Work) and is strictly for play by adults. It is not a demo. It should be fully functional (subject to bug playtesting as requested below). Additional content is planned, but a significant amount of content has already been implemented and can be played as a stand-alone game as is.
You play a male character with one of three traits:
• Playboy
• Hypnotist
• Naturally Dominant
Your business is to work with women to help them change. Success with clients increases your reputation, providing you the opportunity to work with additional clients. Continuing actions may also be available with former clients, depending on your level of success when training them.
The characters and game play are intended to be as realistic as games of this sort can be. There are some elements of mind control, transformation, and magic, but you can ignore or emphasize these elements to suit your preferences.
The game is "sandbox" style. There is no overarching storyline. A game end finale is planned once reputation reaches level 5, but like most of the game, it is optional. Play. Explore. Do what interests you. Ignore what doesn't.
0.2d
Fixed:
• Donna session as Hypnotist when you hypnotize her then have a normal conversation no longer causes two day ends using double energy
• Reward from the Club President for solving his problem should now reflect your choice
• Dinner with Neighbours can no longer be accidently skipped by working an odd job
• No more "ghost" conversation with Sam the first time you go to the coffee shop after she's been lost
• Chelsea now talks to you before leaving
• Anal training with Alexis when you are training her now correctly counts days between training sessions before assessing whether she's ready to continue training
• Using the Will-Tamer and Transformation Potion on Elsa during continuing visits now correctly ends the rest of that visit
• You should now always be able to visit Hannah at the school when she stops visiting you due to money troubles
• Corrected an issue where there was a small likelihood that if you had Bethany and one other woman working for you, you could lose access to both of them when Bethany gets hired away
• Second message from Anne now clarifies that this content doesn't continue until version 0.3
• Lawyer's Receptionist photo no longer appears when you try to collar Lauren's Receptionist
Added:
• Alexis' workouts can now be opened through two additional routes
Changed:
• You talking to Sarah is now less effective, increasing the relative value of having her talk to other people or using hypnosis (note you can still have success with her without hypnosis or introducing her to sex positive role models, it's just more difficult and time consuming)
• End Session with a client without doing any activities no longer generates a client session fee for you
Reported Outstanding Issues (please provide details that could help resolve if these happen to you):
• Rae reappearing as your girlfriend after she breaks up with you (flighty woman)
• Rae disappearing as your bimbo (ditzy woman)
• Rae not going to the stage after you make her a stripper (hey, there's a pattern here!)
• Letter from Principal not appearing after visit to school (flighty mail carriers)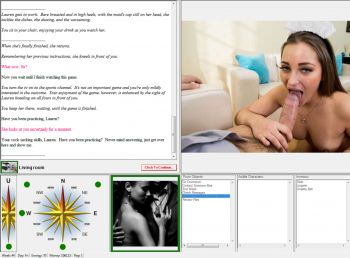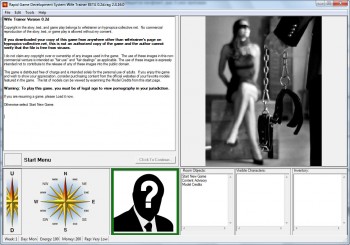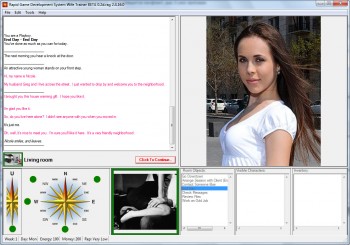 Download file – 358.2 MB

Download file – 358.2 MB