Timestamps, Unconditional Love [v0.4.3] [Motkeyz]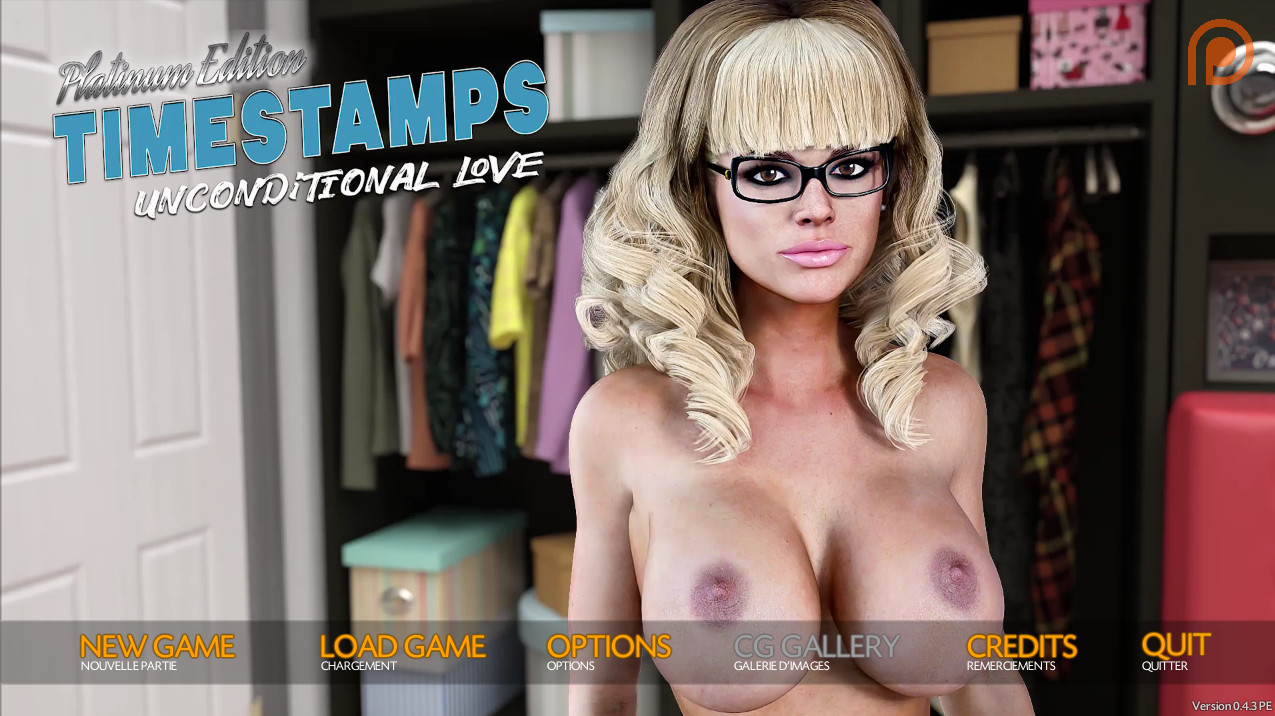 Adult PC Game
NFO
Updated: 17-September-2018
Genre: 3DCG, Male Protagonist, Adult Game,Porn Game,Milf, Motkeyz,Voyeurism, Masturbation, Smoking
Censorship: None
Developer/Publisher: Motkeyz
Version: 0.4.3 + Incest Patch
OS: Windows
Language: English
Size: 1.49 GB
Description:
You're a college student who's lustful desires have caused you to make horrible mistakes. Your life is a mess and it doesn't seem worth living… But lucky for you your best friend has found a way to manipulate time… You have the chance to go back and fix some of your mistakes…. Will you correct the things in the past to make your life better or will you make it worse. You can make new decisions follow new paths try to get everything you desire or you just might continue to fuck things up… The only good thing is time is on your side. There are so many paths to follow…
Will you help them make the good choices?
Changelog: v0.4.3
GAME CONTENT
-Platinum Edition for all Patrons this release, with Custom Themed and Animated Menu
-330+ Full HD Renders
-5 FULL HD Loopable Animations.
-30+ New Scenes
-4 New items added to the game.
-Added top tier patrons to Credits (Patron perk)
-New Scut Scene for "Wimps" on Day 3 after back from travel.
-Revised Dialogues from start to finish, lots of grammar and typo corrections.
-Character Focus of release: Juliana & Maureen.
-Multiple New Scenes Juliana (EXTRA STEAMY)
-New Scene with Maureen (EXTRA STEAMY)
-New short Scene with Heather.
-New story expansion with Gaz, Molly + Newcomer in Cougar Valley.
-Intro to Three new Locations, Tattoo Studio, Beach, Motel.
NEW GAME FEATURES & ENGINE UPDATE
-"MAIN MENU" button added to the Phone/Esc Menu to allow for starting new game!
– Basement added to quick navigation and house map!
– Faster and Smoother gameplay than before
– Dialogue History Panel (Not yet perfect, but it's definetly something, works with skip
and loading game! Can be scrolled with mouse, mouse click & drag or scrollbar
– Auto Mode (Auto progress every second after text finishes typing, or every 1 second
with typewriter disabled, Can be cancelled with Left or Right mouse button) Waits on
choices & Animatitons.
– Skip mode 2.0, not instant anymore, but scrolls fast through the scene. Stops on
animations or choices. (Can be cancelled with Left or Right mouse button)
– Cleaned up the dialogue panel quick-buttons on the right side. Removed
Save/Load/Options and added button "Menu".
– New Dialogue Forward Mechanics (Left Click / Space), Much Smoother
– New Dialogue Backwards Mechanics, (Right Click/Q)Muuuuuch Smoother.
– Improvied "Last Choice" functionality.
FIXES
– A lot of typos and grammar throughout the entire game.
– No longer goes forward automatically in dialogue when saving/loading
– Whack-A-Scut now closes down properly and sound does not get stuck
– Whack-A-Scut now loads faster.
– Phone now loads faster
– Phone now properly opens up settings menu on first Esc button press
– New Message notification for phone now correctly opens message app (Phone
and message system will be further improved in next version)
– New Message alert pling should now not happen as randomly as before.
– Replaced hallway picture with couch image when roaming in the house, wrong
color before compared to in scenes and map.
– ESC / Quickmenu has been improved.

Timestamps__Unconditional_Love__v0.4.3__Motkeyz.part1.rar
Timestamps__Unconditional_Love__v0.4.3__Motkeyz.part2.rar
Timestamps__Unconditional_Love__v0.4.3__Motkeyz.part3.rar

Timestamps__Unconditional_Love__v0.4.3__Motkeyz.part1.rar
Timestamps__Unconditional_Love__v0.4.3__Motkeyz.part2.rar
Timestamps__Unconditional_Love__v0.4.3__Motkeyz.part3.rar