The World of Porncraft: Whorelords of Draenor [v2.4.6] [Zuleyka]
Adult Porn-Game
NFO
Updated: 23,Februaryr, 2018
Genre: Rpg, Animation, Action, All sex, Bdsm, Monsters, Zuleyka,Fantasy, Warcraft, Parody
Censorship: No
Developer / Publisher:Zuleyka
Platform: PC / Windows
Version: 2.4.6
Language Game : English
Description:
World of Porncraft: The Whorelords of Draenor – is an innovational stealth RPG parody of the world-famous MMORPG World of Warcraft. Actions take place in the alternative reality that differs from the original expansion plot. Whorelords of Draenor – is the first episode of the planned series of games World of Porncraft.
The main heroine, The Sylvanas Windrunner, accidentally finds herself at the site entry of the ancient clans in Azeroth. Orcish clans invade our world from the remote past in order to conquer the whole Azeroth, to force all the races on their knees and turn their females into sex slaves.
Changelog Whorelords 2.4.6:
– Major Bugfixing. +10 bugs are dead now! (critical errors, video resizing etc) So the game is stable now. Enjoy the gameplay!
– Old levels reworked, new dialogs and mechanic of Prison A level.
– New WASD bindings, now you can use WASD or keyboard arrows in mini games.
– New mini-game mechanic with random arrows
– New Sylvana's Dialogs added & minor text content updates
– Some monsters have more powerful magic resists (depends on the magic school), but other kind of enemys has more physical resist.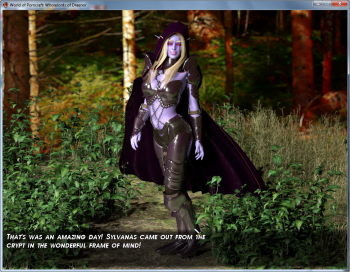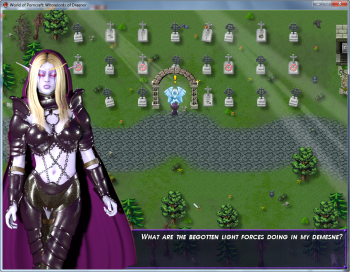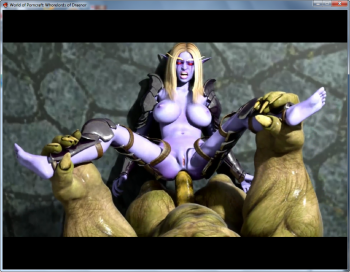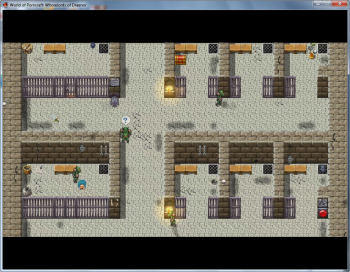 Download or WATCH ONLINE – 375.8 MB

Download or WATCH ONLINE – 375.8 MB