The Tyrant Version 0.3.5 + Walkthrough [saddoggames]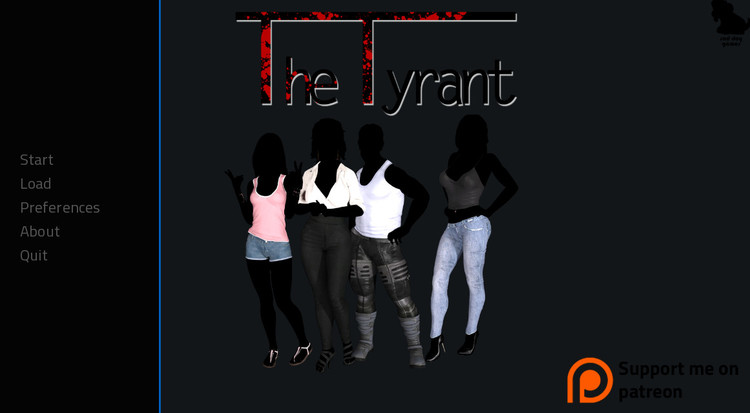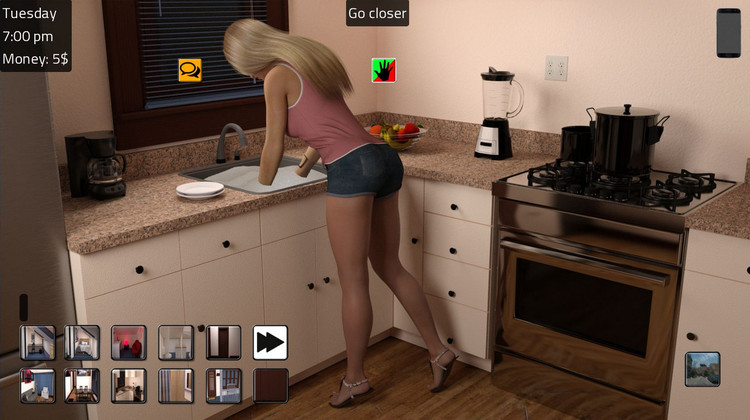 Adult PC Game
NFO
Updated: 23 April – 2018
Genres: ADV,Lesbian, Impregnation, Anal, Groping, Patreon Game,Corruption, Blackmail, romance, seduction, NTR, saddoggames,cuckold, BDSM, Prostitution,Adult Game,Porn Game
Censorship: None
Developer/Publisher: sadddoggames
Version: v0.3.5 + Walkthrough + INC patch
OS: Windows
Language: English
Change-Log: 0.3.5
Hello everyone,
it's getting late again, but now 0.3.5 is here, but unfortunately not all is finished.
I underestimated the effort I needed for the basement area, how annoying real life can be and the stress of creating a game which affect my personal health badly since some time. Also it was a bad decision to set the release date sooner for this big update.
So it should take another week to get it all finished. But I don't want to delay it for a second time, so I'll release the finished parts now and you'll get the rest of this update the next days, in every case within this month, because you pledged for that.
Done for this update are Cassandra's date and the basement (basement is not proofreaded and corrected yet, but the images are in, so this will be a script patch). Also a short explanation what it'll be possible in the game. (as a one time event after the intro).
The basement is reachable in two ways, with becoming a gang member (this require to deliever the package several times) or get into there with Alexis (her date have to been done before). Also the introduction for this path is not done yet, so it'll start directly in the basement, but you can play the "kinky" stuff with her. (You can start it for now in your room, it'll change later).
The other things that were planned for this update, the basement love path with Nicole and the reactions to the several events will be delievered with patches like I wrote above. The downlaod for windows is available now, mac and linux a little later, when I'm back from work.

The_Tyrant_Version_0.3.5___Walkthrough_.part1.rar
The_Tyrant_Version_0.3.5___Walkthrough_.part2.rar
The_Tyrant_Version_0.3.5___Walkthrough_.part3.rar

The_Tyrant_Version_0.3.5___Walkthrough_.part1.rar
The_Tyrant_Version_0.3.5___Walkthrough_.part2.rar
The_Tyrant_Version_0.3.5___Walkthrough_.part3.rar

The_Tyrant_Version_0.3.5___Walkthrough_.part1.rar – 700.00 MB
The_Tyrant_Version_0.3.5___Walkthrough_.part2.rar – 700.00 MB
The_Tyrant_Version_0.3.5___Walkthrough_.part3.rar – 420.92 MB