Superpowered – Version 0.24.01 – Night City Productions [2018]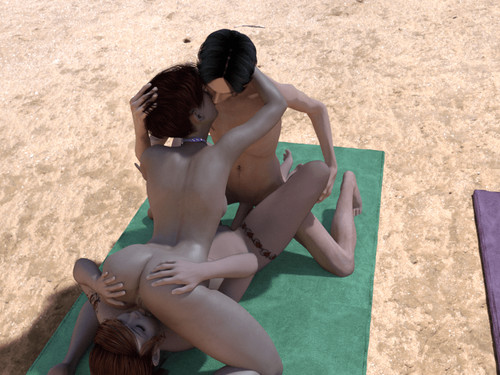 Adult Porn-Game
NFO
Updated: 01-May-2018
Genre: Erotic Adventure,All Sex, Anal, Oral,RPG,Porn Game, night city productions, fantasy, mind control
Censorship: None
Developer / Publisher: Night City Productions
Platform: Windows
Version: v 0.24.01
Language: English
Size: 1.97 GB
Overview:
SuperPowered is a RPG game made with Ren'py. In the game, you play as Billy, a young man still living with his mom. At the very beginning of the game, Maggie (his mother) buys Billy his first superpower. Because money is tight, he doesn't have much of a choice, she's getting him X-ray vision. Before the process begin, the nurse who's gonna give him the shot has to test him to see if he's compatible. As it turns out, he is but there's something else. Unlike most people, who can only receive a very limited number of those shots, Billy seems to have the uncanny ability to absorb an unlimited amount of them. Thanks to this, he could become the most powerful of them all but in order to achieve this level of power, he must be careful. In a world where almost everyone can buy powers, anyone could be a potential threat.​
v0.24.01 Bugfixes
Numerous minor bugfixes
v0.24.00
What's in the build?
3 New NCHDL Plotlines
1 New (easy) Enemy: Luke
Combat Unzip Minigame Action: Monster Cock
New Kelly & Stephanie Mischief Action ($30 patron contribution)
Full Polymorph options with Denise ($30 patroncontribution)
Full Polymorph options with Allie ($30 patron contribution)
New Polymorph option for School Janitor Job ($30patron contribution)
What's it mean?
Lot's o Story stuff. Plotlines are not sequential, but do have an internal cooldown. There are now 3 short plotlines, and 2 medium plotlines. The difference between the two is scope, consequences, and rewards. Where some short plot paths could be completed in a day, some medium plot paths could take a week or more.
1 new enemy: Luke Unlike other enemies, Luke is predefined, and will more or less fight the same way every time. He's relatively weak, so He shouldn't be too difficult ;
Monster Cock: Is a new combat action that you can perform while in the unzip mini game, that let's you auto win that round but can only be used once per combat. It has it's own renders
New Kelly & Stephanie Mischief Action ($30 patron contribution) : Self explanitory
Full Polymorph options with Denise ($30 patron contribution) : If you have the rank 2 gender shifting or reproduction polymorph options, you may notice additional options besides (Generous & Selfish)
Full Polymorph options with Allie ($30 patron contribution) : If you have the rank 2 gender shifting or reproduction polymorph options, you may notice additional options besides (Generous & Selfish)
New Polymorph option for School Janitor Job ($30 patron contribution): Tired of the same old grind sweeping the classroom floors? Me neither. But for those few that think work has to be engaging and fun…Now you can spruce things up a bit if you have the first level of gender swap when working as a janitor. (Does not work on critical successes of failures)

Superpowered_-_Version_0.24.01.part1.rar
Superpowered_-_Version_0.24.01.part2.rar
Superpowered_-_Version_0.24.01.part3.rar

Superpowered_-_Version_0.24.01.part1.rar
Superpowered_-_Version_0.24.01.part2.rar
Superpowered_-_Version_0.24.01.part3.rar