Superpowered – Version 0.23.00 – Night City Productions [2018]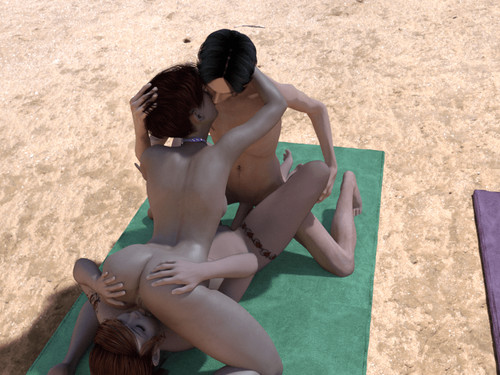 Adult Porn-Game
NFO
Updated: 27,March , 2018
Genre: Erotic Adventure,All Sex, Anal, Oral,RPG,Porn Game, night city productions, fantasy, mind control
Censorship: None
Developer / Publisher: Night City Productions
Platform: Windows
Version: v 0.23.00
Language: English
What's in the build?
New Re-calibration: Gender Preference
Male/Female scenes for all contact actions
Male/Female scene for invite over phone action
Male & Female branches of Nympho scenes
Obsessive scene
Massive Fetish Scene Male & Female Versions
New Maggie & Stephanie scene ($30 patron contribution)
New Allie & Samantha Mischief Action ($30 patron contribution)
Full Polymorph options with Maggie ($30 patron contribution)
What's it mean?
New Re-calibration: Gender Preference – You can now make Gender restricted characters more bi-sexual in nature.
Male/Female scenes for all contact actions – From hugs to sex, there are Male Billy + Nikki versions now.
Male/Female scenes for invite over phone action – Self explanatory
Male & Female branches of Nympho scenes – This is the largest Nympho scene set I've ever written, with 91 images. Might be the reason I want to stab myself in the eye right now 😀
Obsessive scenes – Self explanatory
Massive Fetish Scene Male & Female Versions – Sad part is, it's not even done. There's even more branches to come when a specific other character is made. But there's a lot to this fetish.
New Maggie & Stephanie scene ($30 patron contribution) Requires at least 40 control on both characters and required associated flaws to access via the Bend Over Command.
New Allie & Samantha Mischief Action ($30 patron contribution) Self explanitory
Full Polymorph options with Maggie ($30 patron contribution) If you have the rank 2 gender shifting or reproduction polymorph options, you may notice additional options besides (Generous & Selfish)
IMPORTANT NOTE!!
The Photos section for Nikki does not work. The further into development I go, the more and more I'm starting to hate that function. The amount of options for Nikki makes the current method of accessing old scenes almost impossible, as there are too many options. I added in the photos section for characters, because at one point I planned on changing how saving worked, and when you could save…And wanted people to be able to access scenes they already had scene before. I'm no longer planning on changing the saving method, so I may scrap the photos section all together. It's become too bulky and cumbersome, especially given how many variations of scenes most characters have now.
That it?
Looking at the list as is you may say…Doesn't look like much, but for comparisons sake, Nikki had 1843 lines of code/dialogue in the last version. She now has 4890 lines of dialogue/code. And that's not counting the added code for the new re-calibration. Nikki has 693 images…. That's more than any other character. Twice as many images as Kelly….So yeah….lot's o work done on her.

Download or WATCH ONLINE – 750.0 MB
Download or WATCH ONLINE – 750.0 MB
Download or WATCH ONLINE – 413.0 MB

Download or WATCH ONLINE – 750.0 MB
Download or WATCH ONLINE – 750.0 MB
Download or WATCH ONLINE – 413.0 MB