Starship Inanna – Episode 7 [The Mad Doctors]
The Mad Doctors are creating the Adult SciFi Starship Inanna
NFO
Updated: 01-February-2019
Genre: visual novel, 3dcg, adv, animation, all sex,Mass Effect, oral, hand job, sci fi, alien, space
Censorship: None
Developer/Publisher: The Mad Doctors
Version: 7.0 Episode1 – 7
Platform: Windows
Language: English
Size: 2.03 GB
Description:
Starship Inanna is a visual novel game being developed by The Mad Doctors in the Ren'Py Visual Novel Engine. At it's core it is a Choose Your Own Adventure style story set in a sci-fi universe akin to Star Trek or Mass Effect.
You take on the role of a Commander of the Titan Empire, who has just been assigned as second in command under Captain Alexandra Zal. The crew of the ship is comprised of select races of the Empire which the player will be able to interact with and have relationships with (that means plenty of sex)
As Commander you will be sent on missions to different planets where you will encounter new cultures and civilizations. You will run across slavers, enemy races, omnipotent beings, and more.
Patreon-Codes:
Ep3 Gallery Code : Andromeda
– exclusive Ep4 Scene: Pussy Protocol
– exclusive Ep4 Gallery: Discovery
Ep5 Exclusive Scene Code : Forward Observer
Ep5 Gallery Code : Mort Central
Change-Logs v7.0
Initial Release.
Go on the mission to Gorivaz to rescue Anaya and see the beginning of where the choice you made in Episode 5 is going to take you.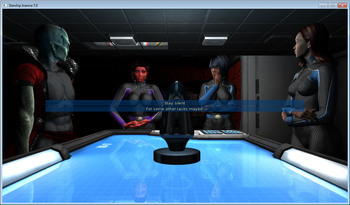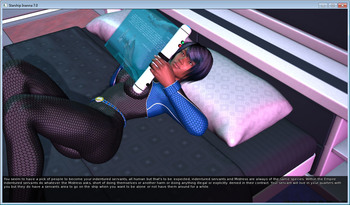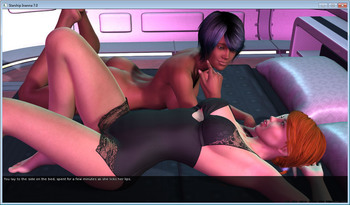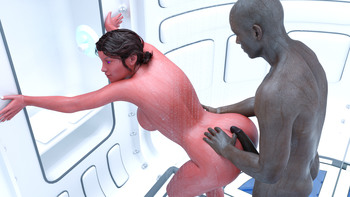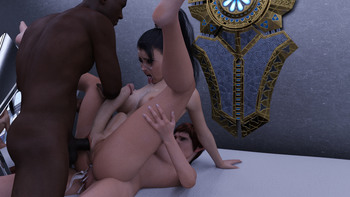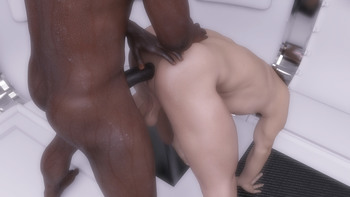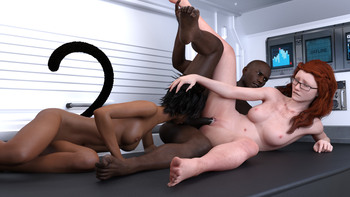 Starship_Inanna_-_Ep7_The_Mad_Doctors.part1.rar
Starship_Inanna_-_Ep7_The_Mad_Doctors.part2.rar
Starship_Inanna_-_Ep7_The_Mad_Doctors.part3.rar

Starship_Inanna_-_Ep7_The_Mad_Doctors.part1.rar
Starship_Inanna_-_Ep7_The_Mad_Doctors.part2.rar
Starship_Inanna_-_Ep7_The_Mad_Doctors.part3.rar