Roundscape: Adorevia [version 1.9a MV] (Kaliyo, Red Dakkar)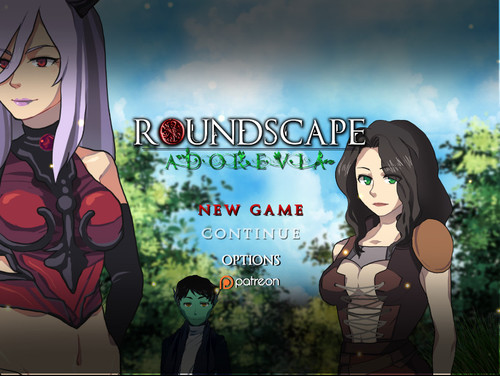 Adult Porn-Game
NFO
Update Date : 28, December 2016
Genre: jRPG, Adventure, Big tits, Fantasy, Oral, Anal, Group sex, Fantasy
Censored: No
Publisher: Kaliyo, Red Dakkar
Platform: PC / Windows
Publication Type: License
Tablet: Not required
Version: 1.9a MV
Language: English
Size: 3.62 GB
Description:
Roundscapes: Adorevia is a new erotic fantasy game brought to you by Kaliyo and the Red Dakkar, smut author extraordinaire! The world of Adorevia is one frought with danger, but also adventure for those brave enough to seek it. Walk the lush forests, see the magnificent dwarven city-states, and help stop a terrible threat that could spell doom to countless innocents as you head out on your quest! Of course, along the way, you'll find other brave souls willing to share in your adventures, and perhaps, your bed.
Patchnotes 1.9a
– Twilia no longer appears in the cave below the castle without doing the actual quest.
– The Carys/Ruksana/PC Encounter should now trigger as intended
– Strange potion renamed to Futa potion and its now a Key Item which can't be sold since its crucial to unlock scenes with meredith.
– Wierd Shadow on the left side of Felicia's Shop has been fixed
– You can now enter the cave near Cinkahn that is guarded by some bandits after defeating them.
– Easier interaction with the elven figher during the Xas Festival
– Increased perfomance on some GPU's due engine changes
– Made changes that allow us to deliever optional patch packages in the future so you won't need to redownload the game for every patch starting with 2.0
Sadly we couldn't fix the mouse cursor because we need to adapt the script to the new pixi engine but we're working it.
Screen: