Panthea [Ver. 0.13] [Leave2gether]
Adult Porn-Game
NFO
Updated: 28, December, 2016
Genre: Flash, All Sex, Adventure, Sexy Girls
Censorship: No
Version: 0.13
Developer / Publisher: Leave2gether
Platform: Windows
Language: English
Description:
is all about adventures of couple of girls living together – how they make and spend money, work in different areas (office, farm, police dep,) and interact with other characters. Story takes place at Panthea planet – an ex human colony, occupied by multiple species. All the planet is one huge source of rare lust resource, spreading it's pheromones all over the continents. Due to this, girls will have dozens of opportunities to go into exiting H-scenes while doing small quests or main storyline.
The game was redeveloped recently providing new walking game mechanics. Current build includes :
* One big location to work (Office);
* Vault Cafe location and dorm room are in the building process;
* 4 female characters (1 is main playable so far)
* 4 male characters
* dozen of interactions, dialogues and h-scenes
* history tracking and characteristics (drunk, slutiness, etc)
* relations mechanics between characters
List of improvements / changes Version 0.13:
Nikki reshaped into 'humanised' version and added to the game. All scenes with Nikki are updated accordingly
Phone interface was tested, approved and added to the game. Few storiess initiations moved to phone.
Added music as well as interfaces for turning sound on and off (I might work over that interfaces a bit more, to allow different sound levels).
Added set of Basic dialogs for Tuna, 2 chat stories for Sam, Code of Conduct scene
Background for sex scenes in Boss Office
Known big bugs fixed: Sam & Ram error after 'twerk party' scene, 'Peeking on Boss' scene error, sound issue, bunch of other small bugs
Currently the only big bug left that I'm aware of is that few stories, that might not logically coexist, can be run the same day. This is an architecture bug and will take some time to develop a solution, sorry.
Some stuff was not done at a time (Tommi and dorm room), so you will see that next update.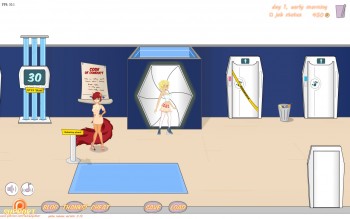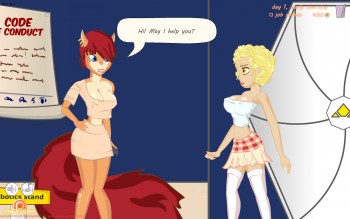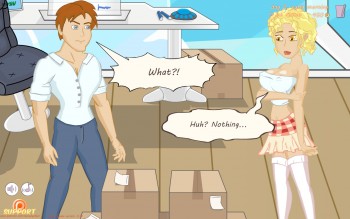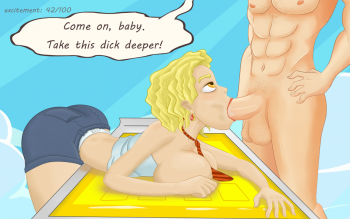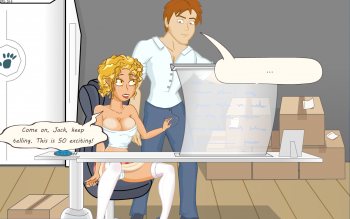 Download file – 29.5 MB

Download file – 29.5 MB