Melody v0.0.3b + Extras Included + 1080p Lewd Gallery [MrDots Games]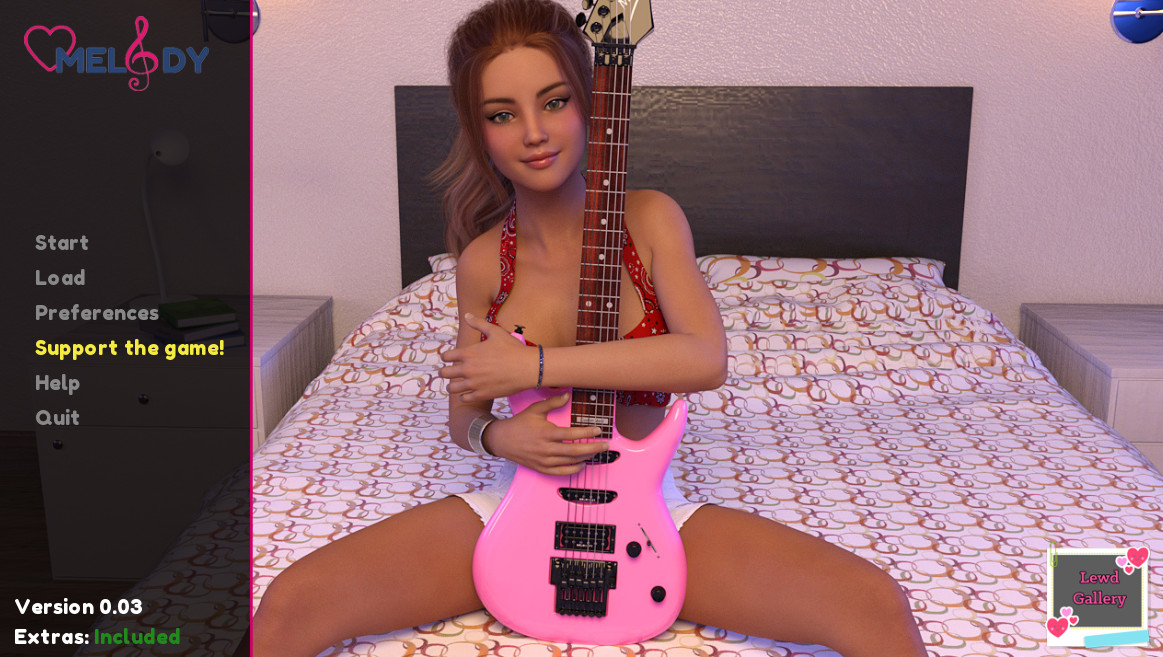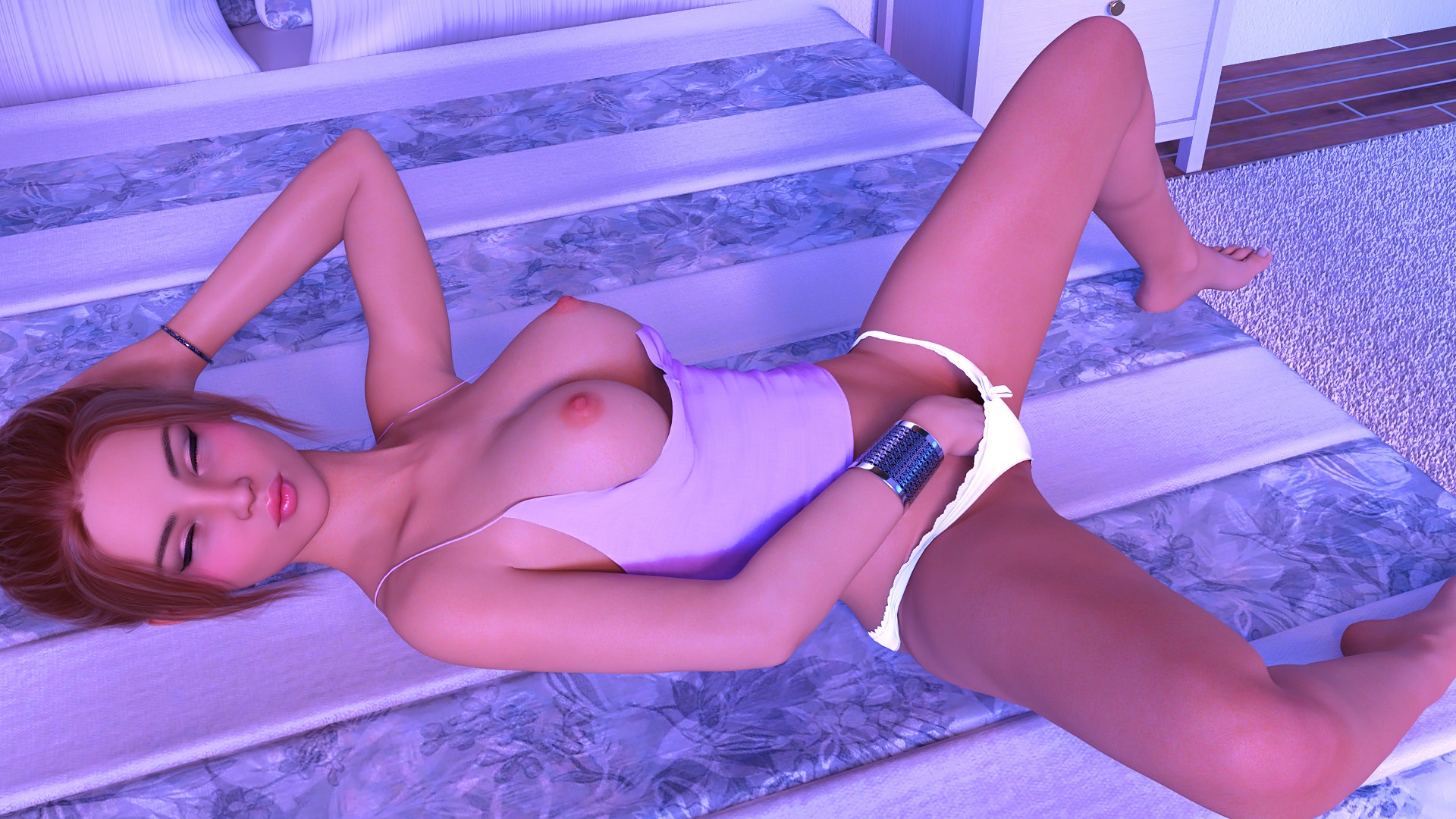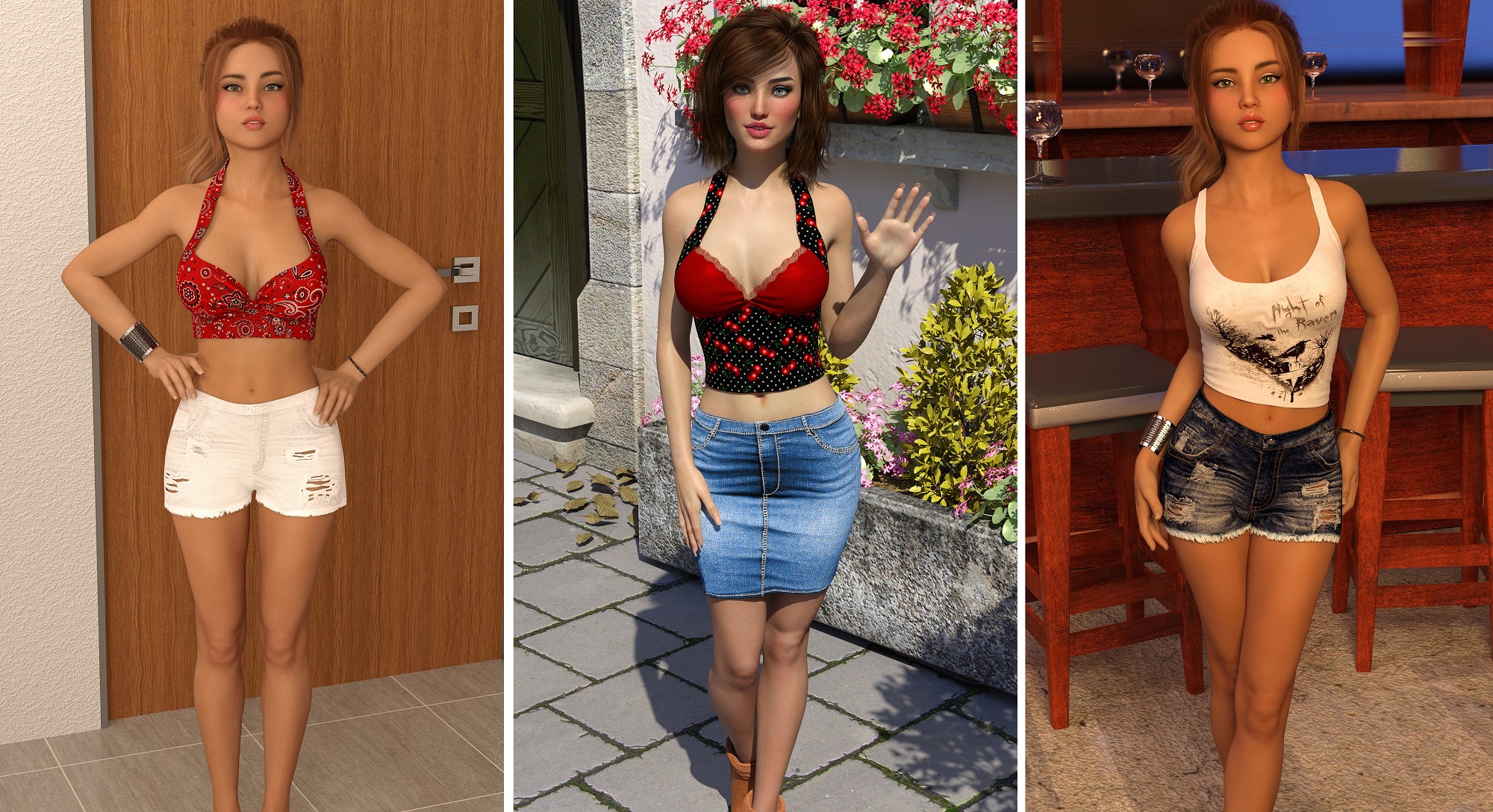 Adult Porn-Game
NFO
Updated: 02-July-2018
Genre: 3dcg, Dating Simulator, Oral Sex, Vaginal Sex, Corruption, MrDots Games,Adult Game,Porn Game
Censorship: None
Developer/Publisher: MrDots Games
Version: v.0.03b+ Extras Included + Walkthrough + 1080p Lewd Gallery
OS: Windows + Android Version
Language: English
Size: 932 MB
Description:
You play a session musician who has had a busy lifestyle, having worked in various cities and towns across the country. This has been your life, ever since you graduated from college, where you attained a degree in the field of Music.
Once returning home, you decide to leave the place you grew up in, to start a new life and a fresh start in another town. You have also decided to take a break from the job you know so well, to focus on a brand-new career. You're just not sure what that will be yet.
In order to keep the money coming in, you decide to take up a job offer, tutoring Melody, the niece of a woman you meet by chance via an online marketplace. Melody is currently studying music in college, so having an experienced tutor is pretty important for her chosen career path.​
Change-Log: v0.0.3b
-Fixed wrong dialogue when choosing the Koko Shannel perfume.
-Added the new relationship level when the player reaches 50 Melody points.
-Android version fixed. It shouldn't crash anymore now.
Earlier Versions
WEEK 3 will be you as the main character further progressing your student-teacher relationship with Melody.
During v0.0.2, you will have the chance to officially be regarded as her "Friend".
Once you have achieved this, a new objective will become available in the menu section, under "Relationship Level".
For those also on the Rebecca or Isabella paths, there will be important scenes featuring these characters as well.
As mentioned after the first release of MELODY last month, we were overwhelmed by the feedback and positive responses from fans.
But we also noticed just how many people commented and posted about their interest in these side characters.
So because of this, we will try to make them feature a lot more often than side characters did in our previous game. Melody naturally will still be the main character of focus though.
This week of the game will be more of the MC familiarizing himself with the town, as well as further building his relationships with the female characters in his life at the present time.
The music lessons with Melody will continue, some more music-themed dates, as well as some mini-games featured which will offer the chance to gain more "Melody points" and also the opportunity to progress to the next level of the game.
Extra Scenes for $20 Patrons:
– 10 Vertical rolling 2K images of Melody, Amy, Rebecca, Isabella and Sophia.
– Playing with Isabella's boobs (animated)
– Isabella oral (animated)
– Isabella missionary (animated and POV animated version)
– Isabella cowgirl (animated and POV animated version)
– Bonus scene on Becca Route only (at the library)
– Rebecca masturbating (animated)
– Melody fingering herself (animated)
– Secret scene in the shower (Melody) (Check the walkthrough on how to unlock this scene)

Melody_v0.0.3b___Extras_Included_-_MrDots_Games.part1.rar
Melody_v0.0.3b___Extras_Included_-_MrDots_Games.part2.rar

Melody_v0.0.3b___Extras_Included_-_MrDots_Games.part1.rar
Melody_v0.0.3b___Extras_Included_-_MrDots_Games.part2.rar
ANDROID VERSION:
Melody-003b-releaseExtrasFIXED.apk.part1.rar
Melody-003b-releaseExtrasFIXED.apk.part2.rar
Melody-003b-releaseExtrasFIXED.apk.part1.rar
Melody-003b-releaseExtrasFIXED.apk.part2.rar