Lily of the Valley – Version 09 [P and P]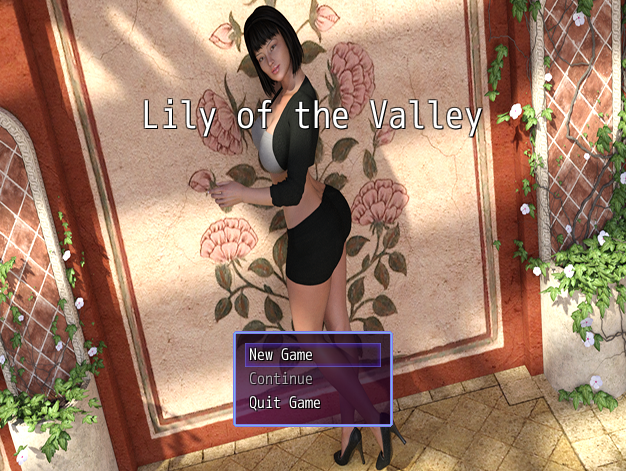 Adult Porn-Game
NFO
Updated: 04-July-2018
Genre: RPG,Animation,Patreon Game,3DCG,Hypnosis,P and P,Housewives,Female Heroine,Big tits, Netorare,Adult Game,Porn Game
Censorship: None
Developer / Publisher: P and P
Platform: PC / Windows
Version: 09
Language: English
Size: 4.97 GB
Description:
As longtime players of rpg maker games (especially NTR) we would like to introduce you to the game on which we have been working for a long time.
We don't want to reveal too much so as not to spoil it for you, but our main goal was to depict the life of a recently married couple.
You will be playing the role of "Lily" and making decisions about the course her life will take.
Change-Log v0.9:
Ok, since my translator isn't here to translate my post, I'll try to create it myself. I hope you'll understand it.
Today we've released 70 % of the V.09. We opened two job paths as well as two different stories for Nicole scene (Say no to Steven if you want to see second.) Two different diner outcomes will also lead to two different scenes (Luke). (It's really hard to explain)
Job routes are depending on Lily's previous choice in Castor (meet the new boss or don't) and it will have completely different outcomes. However the "love route" is currently locked in the castor and it will be available on July 20th, (I made a mistake in the game, I wrote June 20th.) as well as library scene. Luke's choices will also lead to completely different outcomes. One will be Mike scene, which only needs story translation, and the second route will be Fred scene.
Currently list of scenes:
Nicole: Two routes
Castor: Two routes
Diner: Two routes
Luke: Two routes
I uploaded my "slutty save" just in case. In order to see the other routes please go back and load the previous save depending on the scene you wanna see.

Lily_of_the_Valley_-_Version_09__P_and_P.part1.rar
Lily_of_the_Valley_-_Version_09__P_and_P.part2.rar
Lily_of_the_Valley_-_Version_09__P_and_P.part3.rar
Lily_of_the_Valley_-_Version_09__P_and_P.part4.rar
Lily_of_the_Valley_-_Version_09__P_and_P.part5.rar
Lily_of_the_Valley_-_Version_09__P_and_P.part6.rar
Lily_of_the_Valley_-_Version_09__P_and_P.part7.rar

Lily_of_the_Valley_-_Version_09__P_and_P.part1.rar
Lily_of_the_Valley_-_Version_09__P_and_P.part2.rar
Lily_of_the_Valley_-_Version_09__P_and_P.part3.rar
Lily_of_the_Valley_-_Version_09__P_and_P.part4.rar
Lily_of_the_Valley_-_Version_09__P_and_P.part5.rar
Lily_of_the_Valley_-_Version_09__P_and_P.part6.rar
Lily_of_the_Valley_-_Version_09__P_and_P.part7.rar