Let Me Out [BBBen] [Final]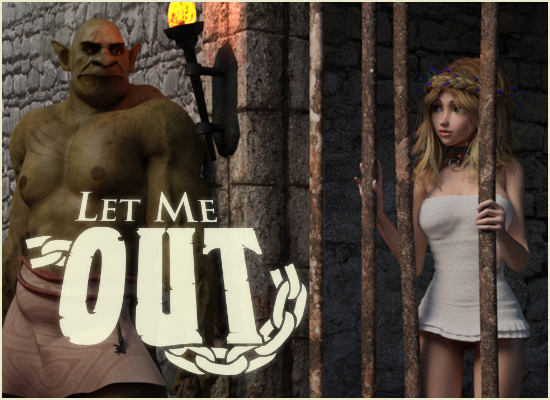 Adult Porn-Game
NFO
Updated: 09-July-2018
Genre: ADV, VN, Straight, Fantasy, ADRIFT,Group Sex, Lesbian,
Censorship: None
Developer / Publisher: BBBen
Platform: PC / Windows
Version: 1.0.0 Final
Language: English
Size: 92 MB
Description:
Let Me Out is a unique game in which you type the actual words of a conversation between a beautiful, under-dressed princess in a dungeon and the ugly orc guarding her! Will you be able to talk her way out of danger, or will you get her into even more… trouble? The game will feature numerous endings and fun possibilities​
Changelog:
​Features of v1.0.0:
19 different full endings! Some are accessed through multiple paths, but most are only accessible through one specific series of actions.
The princess can flash the orc four different body parts.
She can strip and stay naked. All Twyla's sex acts can be done dressed or naked.
The princess can give the guard a kiss, a handjob, a blowjob and a titfuck. She can also masturbate.
The queen can jerk off the guard and finger the princess.
The guard can feel up Twyla's tits (twice), as well as her ass and pussy.
Known issues:
False virus warnings: Note that the ADRIFT engine does sometimes accidentally trigger anti-virus software. This is because it's an .exe with both the game and the engine all bundled in together. That looks suspicious to some anti-virus programs, but don't worry, the files are completely safe. If you're really worried about it then download the BLORB version instead, it won't have that issue.
Cheats:
tenlust
tentrust
zerolust
zerotrust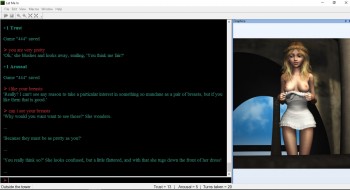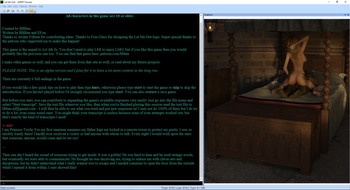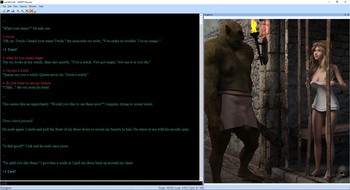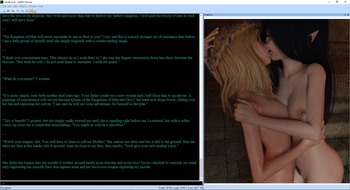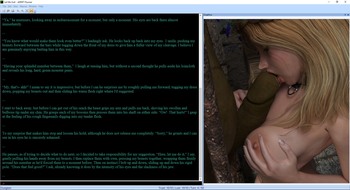 Let_Me_Out__BBBen__Final.rar

Let_Me_Out__BBBen__Final.rar