Lancaster Boarding House – Version 1.2 [Daniels K]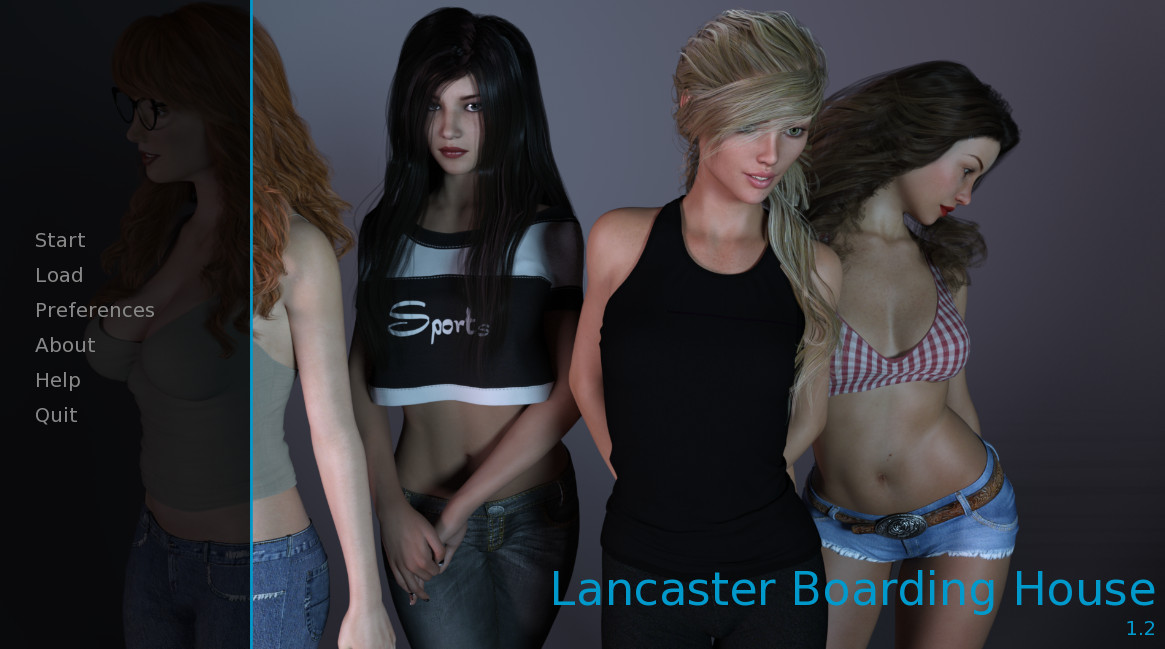 Adult Porn-Game
NFO
Updated: 15-May-2018
Genre: All sex, Daniels K, Male Protagonist, School, Romance,3DCG,Adult Game,Porn Game
Censorship: None
Developer/Publisher: Daniels K
Version: 1.2 + Walkthrough​
OS: Windows
Language: English
Size: 1 GB
Description:
The game places you in a Boarding House somewhere in the US along with other young adults and faces you with different choices that steer the direction of the game. Depending on your choices you can live a love story with any of the girls or you can outsmart everyone and live with more than one in secret. From romance to various fetishes, voyeur, group "interactions" and more, the decision is in your hands. The summer is long and there are a lot of girls around… Some might be more than they seem… Learn their secrets and see which one matches your own desires.
​
Change-Log: v1.2
This is by far the most kinky and "sexually charged" version so far, might have gone a bit overboard with it to be honest but hey, the more the better, right? There's also a small "golden" fetish inside for the jerk route… Pretty solid version, important choices, most images so far in a single update and 2 video animations!
I have a lot of great ideas still to come, really wished I could put them all in this version but sadly there was no more time. At the end you will be faced with 3 choices, to go on with Chloe, "Help Eve", or help Abigail. The Eve part is already done and it's great, the other two choices will be completed in the coming version (Just so you know where a good save point is).
Also a bug was spotted, pretty harmless but can break the story a little bit in some cases. If you have a saved game before the Ritual scene, before the girl in the hallway asks you to help her I recommend you use that one and skip over the parts that you already seen(if you didn't participate in the ritual). Shouldn't take you more than a couple of minutes to get right back to it. What happens is that if you didn't participate in the ritual the character thinks he did and it might seem a bit off, that was a coding error.

Lancaster_Boarding_House_-_V1.2_Daniels_K_.part1.rar
Lancaster_Boarding_House_-_V1.2_Daniels_K_.part2.rar

Lancaster_Boarding_House_-_V1.2_Daniels_K_.part1.rar
Lancaster_Boarding_House_-_V1.2_Daniels_K_.part2.rar