Kelly's Family : Mother in law (Full Version) [K84]
Adult Porn-Game
NFO
Updated: 30 April, 2018
Genre: Adult Game, K84 Games, Kelly's Family, Milf Game, Sexy Game,3DCG, ADV, Big Breasts, Blowjob, Date, Milf
Censorship: None
Version: Full Version
Developer / Publisher: K84
Platform: Windows, MAC
Language: English
Description:
Kelly's Family: Mother in law, is about a couple (Tom and Kelly) who decide to compromise and need the approval of her family to get married. For this we will have to live and get approval from different members of Kelly's family (mother, older sister and little sister) in three different games.
Full Release (April 30 2018)
Today I decided to give the last review to Kelly's Family: Mother-in-law. With this version this game is completely finished. Some bugs have been fixed, it has been recompiled with the latest version of Ren'py and I think it is time to move from Beta to Completed. If someone wants to help correct problems with the language … you just have to tell me. Known errors: Users of MacOs Sierra can not play the game Cause: MacOs Sierra and Ren'py are not very good friends Possible solution: You can download Ren'Py renpy.org/latest.html, drag the game into it, and run the Ren'Py app. Find the game in the launcher and launch it.
Updates:
– Fixed some bugs
– Recompiled with the latest version of Ren'py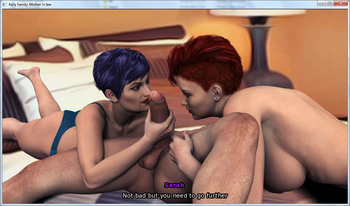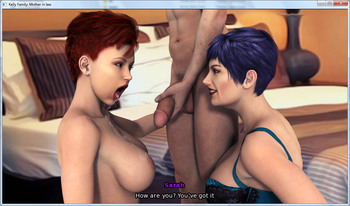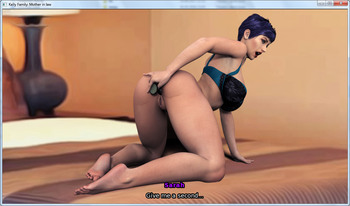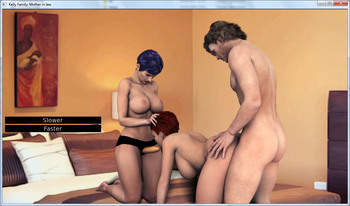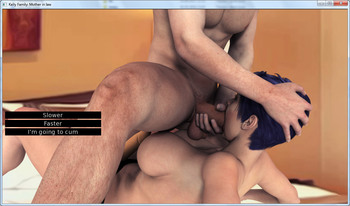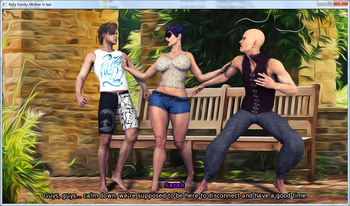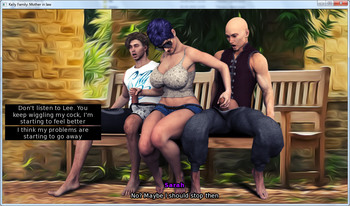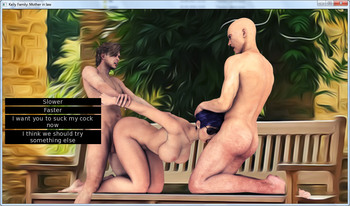 Kellys_Family_Mother_in_law_-_Full_Version.rar

Kellys_Family_Mother_in_law_-_Full_Version.rar