Insexsity – Version 0.5 Maxi [Insexsity team]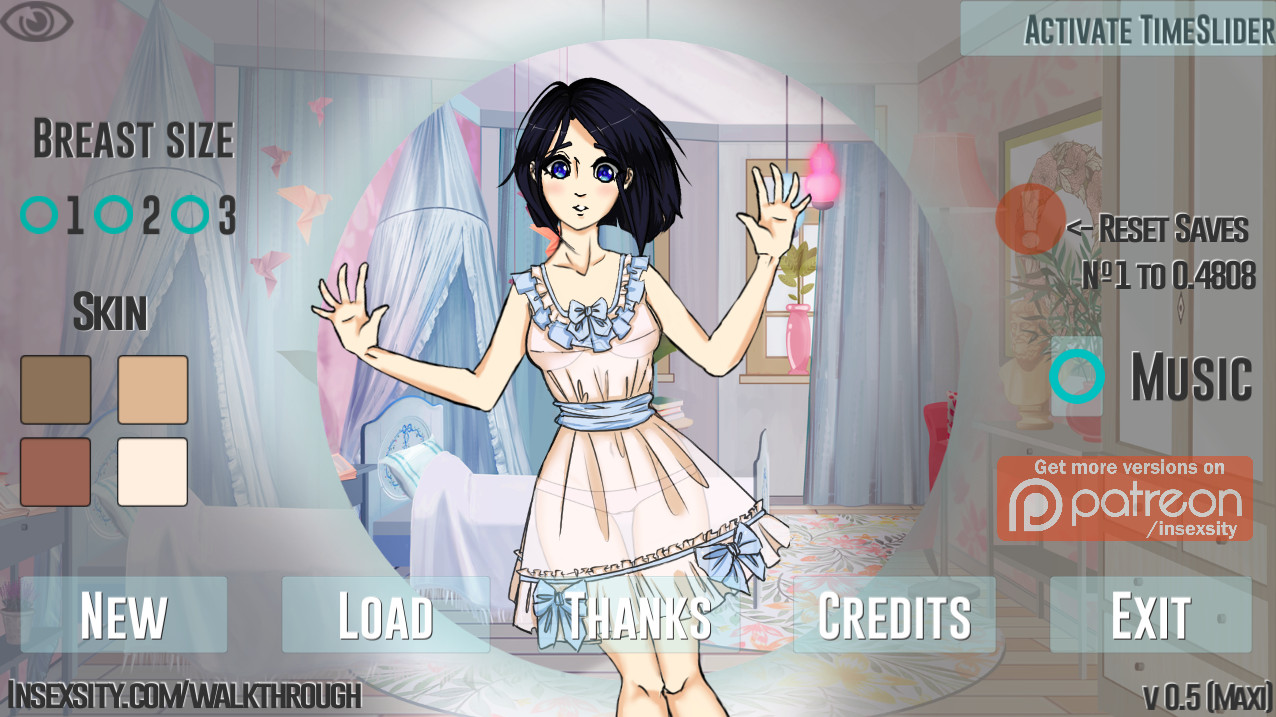 Adult Porn-Game
NFO
Updated: 03-June-2018
Genre: Corruption, Lesbian, Oral sex, Insexsity team,Masturbation, Prostitution, Unity,Adult Game,Porn Game
Censorship: None
Developer / Publisher: Insexsity_team
Platform: Windows 32-64 Bit, MAC,Android
Version: v0.5 maxi
Language: Multilingual ,SUOMI,ENG,FR, DE,RUS,Spanish
Size: 934 MB
A game of a girl who dreams of her own apartment.
And she's faced with different situations that change her.
You'll choose what to do and what you don't.​
New events v0.5 maxi:
2 new locations: bank and basement;
mechanics for the ATM (bank);
Swedish translations (1/5 is done + menu);
2 new clothes for strangers.
New events:
Suzi in the Sauna (lesbian);
Don in the Sauna;
Stranger in the Sauna + maxi;
Passenger in the bus;
Oliver dancefloor + hotel (2 times) + Bank;
Events after GH with strangers (drunk and sober) + maxi with Moris;
Don and Nina in the home's bathroom;
Eva in the Insexsity, 6 level;
New for Maxi version:
3 times drink event. Double;
with stranger in the Sauna;
in the Club's toilet (from GH) if do not served the client. Be drunk.
Upgrade and fixes:
New hair dress for Eva and Oliver's head is back;
Kate's room is loading faster, and I have more ideas how to make it more faster;
Help list is updated. Check if you can meet Suzi or stranger in the Sauna;
All Eva's animations were rewritten for some reason. There may be bugs
Cursor for Mac and Linux versions. Need to check it
Small bags and animations are fixed
Credits

Insexsity_-_Version_0.5_Maxi_Insexsity_team.part1.rar
Insexsity_-_Version_0.5_Maxi_Insexsity_team.part2.rar

Insexsity_-_Version_0.5_Maxi_Insexsity_team.part1.rar
Insexsity_-_Version_0.5_Maxi_Insexsity_team.part2.rar