House Party [v0.4.1.0] [Eek Games] [2017]
Adult Porn-Game
NFO
Update Date: 15, January 2017
Genre: 3D, ADV, Striptease, simulator, All sex
Censorship: No
Developer / Publisher: Eek Games
Platform: PC Win 64, Win 86, Mac
Publication Type: In development
Version: 0.4.1.0
Language: English
About this game:
The House Party game (which is available for free right now on the site mentioned below) is similar to a lot of the browser-based games where your choices influence your success as you progress in the game, but it plays like a first-person RPG with interactive game models, characters, and physics, like the aforementioned Leisure Suit Larry. My inclination is to take these games in a much more raunchy direction than the LSL series however. The games will be ripe with foul language, nudity, and sex, but hopefully be just as funny and engaging. There isn't much of a story to play though right now, just a few objectives to complete while I work on the gameplay mechanics. There are multiple story-paths though and different outcomes based on your decisions.
Changelog V0.4.1.0
Upgraded to Unity 5.5:
I know it might not seem like a big deal, but I've ported the Unity project to Unity 5.5. It was actually a huge pain in the ass because the built-in Unity upgrade process kept crashing every time I tried to update it, so I had to get clever and peace-meal the project and import it to a 5.5 project a little at a time. In the end, I was able to make the upgrade. This does a few things for me. First off, I get to stay up to date with new technologies that come out. I'm always reworking stuff and making sure that I am using the latest and greatest when it comes to third party tools, and a lot of the tools have been upgraded to take advantage of the newer versions of Unity, and of course the game itself can take advantage of the newer Unity version's features and optimizations.
I also separated the Character Engine into its own project. This is awesome because I can now officially add the engine to another project and keep it in sync. Hint, hint! There may be something else in the works from Eek! Games announced very soon, especially that we are getting to the point in House Party where I've been rapidly adding new content. But don't worry! I don't think I'll ever stop adding content to House Party. My vision for the game is to just keep making it more and more open world and adding new story arcs, but it is nice that I now have the option to work on something new and keep all of the character engine and game mechanics that I already worked on for House Party in tact. I've always wanted to do a Trainer or Corruption type game. We'll see what happens. Now I can work on House Party and add cool new stuff to the engine, and immediately have all of that functionality cross over into whatever other project I'm working on, and then whatever new toys I build into it there can conversely come right back into House Party. Pretty cool stuff!
Beer Pong:
Okay, maybe it's just the geek in me, but after I got beer pong working in House Party, I spent a ton of time just playing around with it by myself in the garage. It doesn't work in the sense where you can actually challenge any of the characters or play against them, but I was having a ton of fun just practicing throwing the balls into the cups. I think that's a good sign because having a base mechanic that's fun in and of itself will lend toward that much more enjoyment when it's actually worked into the game. It's coming!
Updated the Money Shot:
In 0.4.0.0, the ability of the player to orgasm was worked into the game in tandem with the blowjob functionality. After all, what good is a blowjob if there's no climax? Well anyway, I spent a lot of time working on the blowjob mechanics and not too much time working on the actual climax. In 0.4.1.0, I spent a lot more time working on the cinematics and the physics of the actual climax. I also added a new game mechanic and player ability, masturbation!
Masturbation:
I'm well-aware that masturbation doesn't sound like a promising feature for an erotic game, but bear with me. This is actually a lot of fun. We're just getting the grass roots of erotic material into the game at this point, and I'm wanting to showcase how the erotic scenes are going to play out, and have the players get familiar with the mechanics of them. I figured what better way to do that than to allow the player to do it himself? Additionally, this game is intended to be very open world, and the point of games like this is that we can fantasize about doing things that we can't do in real life and get away with. Like for instance; walking around at a House Party, masturbating, and ejaculating on anything and everything, including people. Of course, I also worked this new feature into one of the stories so it serves a purpose in the game, but keeping in theme with the open world of the game, the player also has the ability to just walk around and do it whenever he damn well pleases, and other characters will react to it. I thought I was having fun playing Beer Pong until I just spent some time walking around and seeing characters' reactions to an unexpected facial. Of course I wrote them all, so I knew what to expect, but I think you guys will have a lot of fun with this one.
General Bug Fixes:
Other than that, I patched up a lot of bugs and game-play issues. I've been listening to you guys and your input, and the game is running pretty solid I think!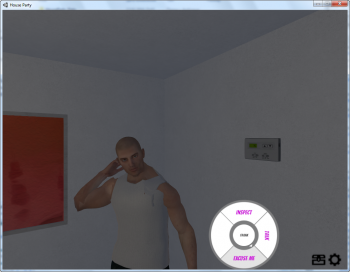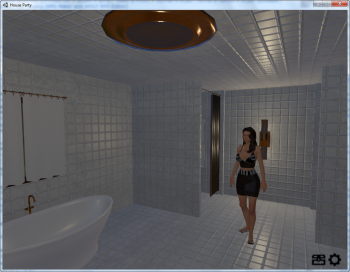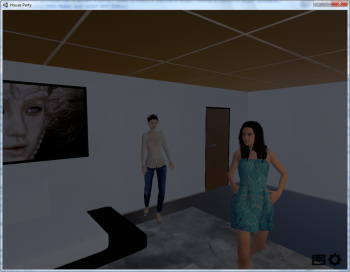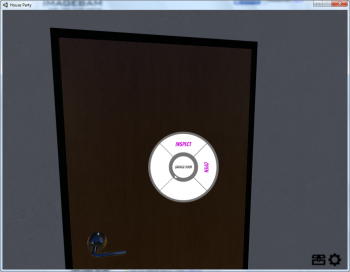 Download file – 500.0 MB
Download file – 500.0 MB
Download file – 500.0 MB
Download file – 500.0 MB
Download file – 45.9 MB

Download file – 500.0 MB
Download file – 500.0 MB
Download file – 500.0 MB
Download file – 500.0 MB
Download file – 45.9 MB