House Party (BETA) [2016] (Ver 3.0) – XXX GAME
Adult Porn-Game
NFO
Year: 2016
Update Date: 19 August 2016
Genre: 3D, ADV, Striptease, simulator
Censorship: No
Developer / Publisher: eek! llc
Platform: PC / Windows
Publication Type: In development
Version: 3.0
Game Language: English
Change Log:
Completely revamped house and character models
Completely revamped lighting Improved frame rates
Completely revamped character AI
Completely revamped path finding
Started working on story-lines
Characters now have moods and emotions
Characters now have diverse personalities that affect behavior.
Characters now have friend, love interest (toward player and each other), and drunk properties.
User Controls:
W, S – Move forward/back
A, D – Strafe left/right
C, Z – Crouch/Stand
Press "P" to take out and put away your penis
Alternately, hold down both mouse buttons to move forward
Right Mouse click and drag to move camera
Press I or use the icon on the bottom-right for inventory
Press Left or Right or use the on-screen arrows to cycle through inventory items
Left Click on a character to talk to them.
Left Click on an object to interact with it (Must be close enough)
Left Click on a dialogue option to select it.
Press Escape or use the icon on the bottom-right to pull up the game menu
System Requirements:
Windows 7+
Graphics card: DX9 (shader model 3.0) capabilities; generally everything made since 2005 should work.
CPU: SSE2 instruction set support.
Recommended Resolution: 1900 x 1200 or higher.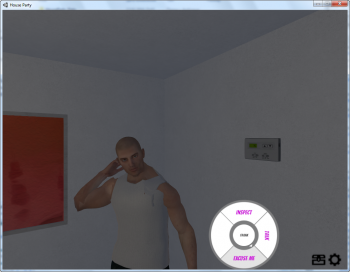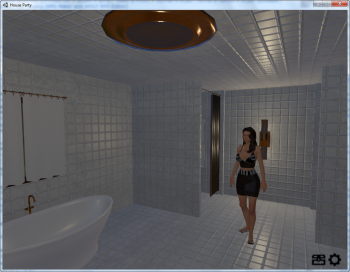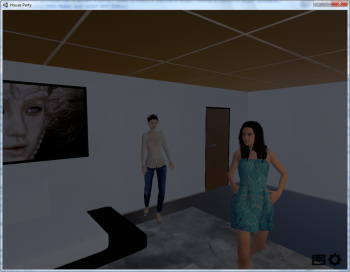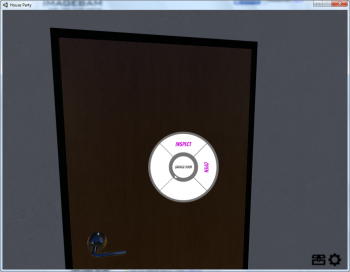 Download file – 500.0 MB
Download file – 500.0 MB
Download file – 226.6 MB

Download file – 500.0 MB
Download file – 500.0 MB
Download file – 226.6 MB