Glassix Version 0.24 (Gaweb Studio) [ENG,RU,PL,FR]
Adult Porn-Game
NFO
Updated: 03-May-2018
Genre: 3DCG, SLG, ADV, All sex, Oral, Titsjob, Blowjob, Brunette, Toys, Voyeur, Sexy Girls, Teen Girl, Seduction, Lesbian, Animation, Hardcore, Bikini, Hypnosis,Patreon Game,Gaweb Studio
Censored: None
Developer / Publisher: Gaweb Studio
Platform: PC / Windows
Version: 0.24 Cheated + Walkthrough
Language : English, French,Russian, Polish
Size: 2.53 GB
Description:
It's a trainer game as well where you play as a teenager who lives with his step-mom and sister/step-sister and just moved to a new town after your father passes away. One day on your way to school, you hear your father and find these glasses that make people more influenced by your suggestions and you can use it to slowly corrupt the women around you. There are Cheats as well. The developer made it where you can increase the girls obedience/affection levels by left clicking on the stat you wish to add more too on the stat page for each girl individually.​
Game Features:
– 8 girls with unique kinks, more girls will be added later on
– Roam in the city and interact with the girls, the city is expanded little by little
– Obedience level 2 current max, level 4 will be the max
– Day 1 introduces the story and the 5 first girls
– Additional events and girls to discover in town after day 1
– City map interface
– Manage the girl's affection and obedience to fit your need
Chengelog 0.24:
New scenes:
– story event with Emiri lvl3 at the bar
– story event with Emiri and Naomi lvl4 at the bar
– story event with Rin, Ayumi, Hikari, Ryoko and Emiri at the bar. Warning: several other men and dicks rubbing (no homo)
– story event with Kristina lvl2 at the Mall
– blowjob changed to deepthroat for Emiri, Mitsuko, Okimi and Naomi. Apparently only Mitsuko has the whole package, the others are restricted to certain positions.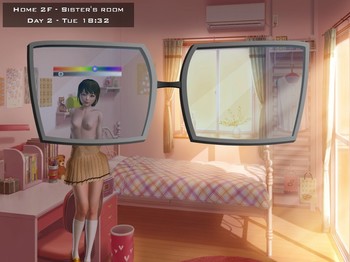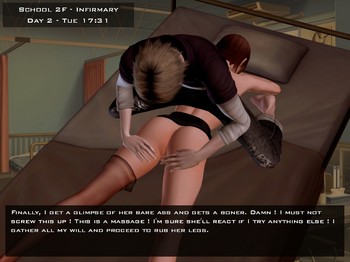 Glassix__V0.24_Cheated_Gaweb_Studio.part1.rar
Glassix__V0.24_Cheated_Gaweb_Studio.part2.rar
Glassix__V0.24_Cheated_Gaweb_Studio.part3.rar
Glassix__V0.24_Cheated_Gaweb_Studio.part4.rar

Glassix__V0.24_Cheated_Gaweb_Studio.part1.rar
Glassix__V0.24_Cheated_Gaweb_Studio.part2.rar
Glassix__V0.24_Cheated_Gaweb_Studio.part3.rar
Glassix__V0.24_Cheated_Gaweb_Studio.part4.rar