Glassix v0.16.1 [Gaweb Studio] [ENG,RU,PL,FR] [2017]
NFO
Updated: 11 September, 2017
Genre: 3DCG, SLG, ADV, All sex, Oral, Titsjob, Blowjob, Brunette, Toys, Voyeur, Sexy Girls, Teen Girl, Seduction, Lesbian, Animation, Hardcore, Bikini, Hypnosis,Patreon Game,Gaweb Studio
Censored: None
Developer / Publisher: Gaweb Studio
Platform: PC / Windows
Version: 0.16.1
Language : English, French,Russian, Polish
Size: 3.65 GB
Description:
Glassix is a project aiming to give you another way to enjoy custom made games. Glassix will focus on the story to let you enjoy a more classic visual novel game with point & click elements.
0.16.0
What's new ?
– Story has been advanced
– Lily becomes playable
– New erotic events added at low levels (0 and 1) to speed up obedience grind
– Lily obedience level 1 and 2
– Lily basic sex commands : handjob (standing and chair), boobjob, blowjob
– New sex commands for bed and chair
About the story :
A new girl will appear in the game, not playable yet. With this, you should have a better idea of how the game will end depending on the player choices.
With the story advancing, Lily is now partially playable at level 1 and 2. She currenly has no toilet, bath or sleep events. I plan to add special sleep and bath events for her in next version but no toilet event is planned for her being a demon.
To proceed with the story, just go to street K once the second week starts.
About the new erotic events :
To help reduce the grind and add more things to do in the city, many small erotic events have been added in town thanks to CarpeNoctem. Those events are currently aimed at Aiko, Kana, Rin, Ayumi, Hikari, Mitsuko and Okimi. Those events are limited to level 0 and 1 and focused on sexy/erotic situations rather than pure sex but are worht a glance. Check the walkthrough if you want to find out more, in the "Teaser events" new section.
Due to the amount of new commands and events added in this version, I've not been able to test all of them so let me know if you find any problem in game.
On a side note, my old laptop graphic card crashed and I had to move everything to a new laptop for the time being. It took me a while to reinstall all the necessary tools which is also part of the delay but since I had to reinstall everything, the software for the game engine has been updated as well. I remember there were some issues due to the software version in the past, so let me know if you find them again.
I'd like to thank you for your patience. I know this delay was quite long this time but I can assure you v0.17 will be released by the end of the month, meaning the v0.17 BETA will be out before v0.16 PUBLIC is out. Now that I have more support confirmed, I'll be able to focus on the games and reduce my main job much more than before.
Next version will focus on finishing Lily while CarpeNoctem will work on Kumiko and Utako since they were the winners of last poll.
0.16.1
Following your reports, I've corrected the new events fucking up the game :
– No more infinite loop
– No more freeze after clicking a choice
– Toilets and bath events now properly trigger again
I'm also aware of the really bad English translations in the teaser events. I'm having the file reviewed by a proper source but it'll take a few days to get it fully reviewed. Sorry for the inconvenience.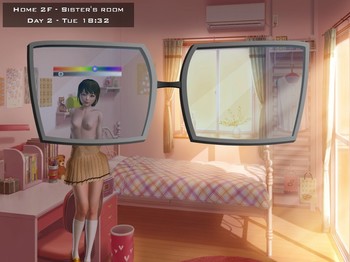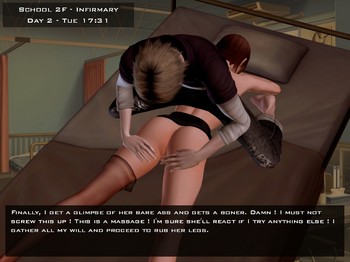 Download or WATCH ONLINE – 750.0 MB
Download or WATCH ONLINE – 750.0 MB
Download or WATCH ONLINE – 750.0 MB
Download or WATCH ONLINE – 750.0 MB
Download or WATCH ONLINE – 683.5 MB

Download or WATCH ONLINE – 750.0 MB
Download or WATCH ONLINE – 750.0 MB
Download or WATCH ONLINE – 750.0 MB
Download or WATCH ONLINE – 750.0 MB
Download or WATCH ONLINE – 683.5 MB