Glassix v 0.19.2 (Gaweb Studio) [ENG,RU,PL,FR]
Adult Porn-Game
NFO
Updated: 10 December , 2017
Genre: 3DCG, SLG, ADV, All sex, Oral, Titsjob, Blowjob, Brunette, Toys, Voyeur, Sexy Girls, Teen Girl, Seduction, Lesbian, Animation, Hardcore, Bikini, Hypnosis,Patreon Game,Gaweb Studio
Censored: None
Developer / Publisher: Gaweb Studio
Platform: PC / Windows
Version: 0.19.2
Language : English, French,Russian, Polish
Description:
Two years after your father death, your step mother moves the whole family in a new town. Your daily life turns upside down when your supposed dead father gives you some strange glasses…
Features :
You follow the story of the protagonist who gets his hands on a suspicious item. Those glasses allow him to see through clothes and use some inception on his targets to make them more receptive to rather peculiar orders…
During story, you'll be following several objectives which will introduce you to the townsfolk and on your free time, you'll be able to roam the town and interact with them, giving them orders which they might or might not follow depending on their relation and obedience towards you.
All your decisions have an impact on how they see you which will lead to different story paths.
The game uses a system of obedience and relation to determine whether the girl will follow your orders. You'll be able to increase the girl's relation and obedience by giving simple orders and you will have to train them daily to make them more obedient.
There are 4 level of obedience and each time you reach a certain amount of obedience, you'll have to trigger a special event with the girl to unlock the next obedience level.
v.0.19.2
More bug corrections, this should cover most of the bugs I received as feedback from you all, thanks again for your help to make this game bug free ! If you find a bug which you already reported but still present, please let me know again because now that I use the new bug interface, I might have failed to add it to the list so you'll have to let me know again. I tried to review all your comments but some might have escaped my sight, sorry about that.
This patch also add a nice small feature : A 100% gallery unlock button. Many of you requested it so I added it. Just click on the button and wait for the page to refresh. All replayable events as well as all their choices should be available. I didn't test all events to make sure all their choices are ok but it should cover 99% of the cases. There are still a few issues with the avatar display during replay, some might not appear (during the St Patrick event for example). I've not found the problem yet but I'll keep investigating this.
This is the last patch for this version. Any future bugs reported will be solved in v0.20 coming at the end of the month.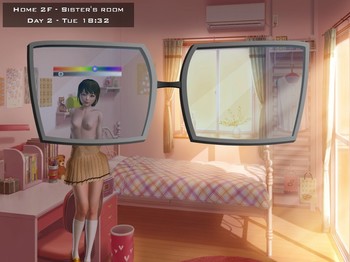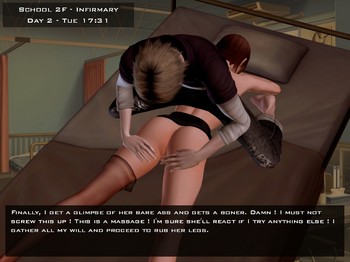 Download or WATCH ONLINE – 750.0 MB
Download or WATCH ONLINE – 750.0 MB
Download or WATCH ONLINE – 621.4 MB

Download or WATCH ONLINE – 750.0 MB
Download or WATCH ONLINE – 750.0 MB
Download or WATCH ONLINE – 621.4 MB