Glassix [InProgress, 0.10.1] (Gaweb Studio)
Adult Porn-Game
NFO
Year: 2016
Updated: 23, December 2016
Genre: 3DCG, SLG, ADV, All sex, Oral, Titsjob, Hypnosis
Censored: No
Developer / Publisher: Gaweb Studio
Platform: PC / Windows
Version: 0.10.1
Language Games : English
Description:
Glassix is a project aiming to give you another way to enjoy custom made games. Glassix will focus on the story to let you enjoy a more classic visual novel game with point & click elements.
What's new ? Version:0.10.1
"What's new ?
Travel icons brought back due to popular demand [​IMG] Option in menu added to switch travel UI between text or icons
2 new girls : Sarah, the PE Teacher and Ryoko, the mansion maid (both by CarpeNoctem)
School daily event has been split in two : morning and afternoon with a 2 hour lunch break in the middle
PE lessons added on Tuesday and Thursday afternoons (no sexual event there yet)
Christmas event for Aiko, Mitsuko and Naomi (The day, time and location for each of them should be pretty obvious ! Events by CarpeNoctem too)
A changelog page has been added to allow players to see exactly what has been done since the game started, 7 months ago now (requires internet access)
A credit page has been added
A version comparison has been added in main menu to compare players version to the latest version (requires internet access)
A lot of bugs have been corrected and are detailed in the changelog page in game
About this update :
With CarpeNoctem work on the H content, I decided to work on the stability of the game to make it easier for me to handle version updates.
Using patch link for long time players will reduce the load on Dropbox as well as speed up your download time. Be sure to use the patch link if you already have the previous version (starting only from 0.9)
The changelog will let me keep track of what's been done as well as centralize data for all players to see if a bug they reported might have already been corrected. A few of you asked more clarity about this and this solution should greatly help. Early versions have few information but from now, I'll try to keep it as updated as possible and track all bugs corrected.
The version comparison will help reduce the numbers of out dated bug report done by players how play on an old version. It clearly happened for v0.9.0 which had a few patches in the following days but since propagation takes more time, having this feature will make it much easier to handle.
The school events are currently quite plain ! Sorry about that, a lot of kinky stuff will of course be added with the girls as well as the swimming lessons which will be replacing the PE lesson on Thursday.
I wanted to include the new Grade feature but due to lack of time, I'll push it to next version."
Language – English, French (Russian, Polish, German and Spanish coming in a future update)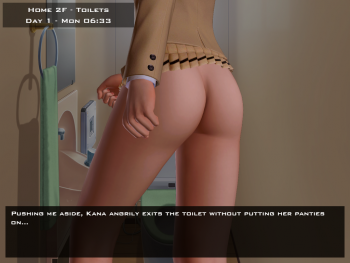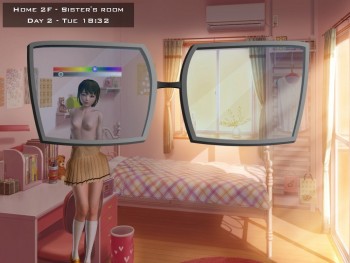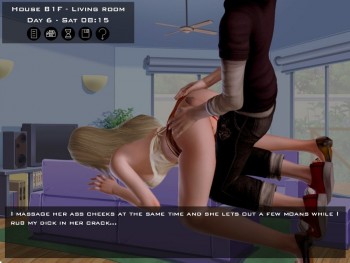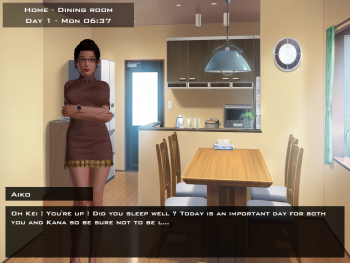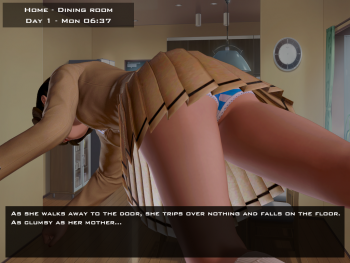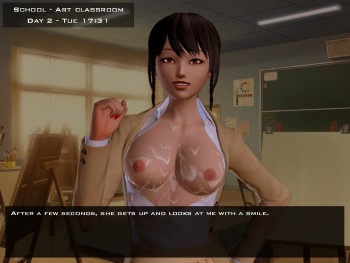 Download file – 600.0 MB
Download file – 600.0 MB
Download file – 268.0 MB

Download file – 600.0 MB
Download file – 600.0 MB
Download file – 268.0 MB