Furry Science: Rack 2 [0.1.6] (Fek) [Multilingual]
Adult Porn-Game
NFO
Year: 2016
Genre: 3D, ADV, Constructor, Yiff, Furry
Censorship: None
Developer / Publisher: Fek
Platform: PC / Windows
Publication Type: In development
Version: 0.1.6
Language: Multilingual 19
OS: Windows 7 x64
Description:
Rack 2's core gameplay is similar in nature to Rack 1. You will be presented with characters in science-themed bondage scenarios, and given a number of toys and gadgets to interact with them. Unlike Rack 1, Rack 2 will feature several different bondage poses and machines, and it will allow you to control a heavily-customizable scientist character, so you can pleasure your subjects personally in a fashion similar to Bedplay.
Because Rack 2 is being developed in 3D, you will have full control of the camera and viewing angles, including a first-person interaction mode and the ability to set up cameras throughout the testing environment for alternate views in real time. Like Midnight Fireworks and Bedplay, Rack 2 will have a method to automate your actions, while your hands are busy doing other things.
v0.1.6
"Toys and crafting framework" – October 25, 2016- The crafting framework is up and running. You can now unlock and purchase two crafting stations: the Material Synthesis Station, and the Gyro Dock.
– It is now possible to craft toys using a combination of money and other toys / components. For instance, you can craft a Cock Ring at the Material Synthesis Station, then take it to the Gyro Dock to turn it into a Vibrating Cock Ring.
– You can now press TAB while interacting with a test subject to change their equipment, including their clothing and their equipped sex toys.
– You can now drag some toys (like the Dildo) onto your toolbar from the inventory screen (TAB).
– You can now remove clothing by clicking the paper doll, instead of having to click the item labels.
– Research subjects can now have multiple prerequisites. For instance, the Vibrating Cock Ring requires you to have completed research for the Cock Ring and the Gyro Dock.
– Dramatically improved the performance of penetrator girth polling, which means you shouldn't run into severe hiccups as a character becomes more erect. The new system also polls toys and other penetrators dynamically, paving the way for custom / importable dildos.
– Sex toys can now be linked to a gadget interface. For instance, the Vibrating Cock Ring has a remote control interface when equipped on the player or a test subject.
– Items can now have properties, allowing for a moderate degree of customization. For instance, Dildos and Cock Rings can be manufactured using various materials, which persist even as the item is upgraded / used as a component to make other toys.
– Rendering performance in the
research rooms has been improved.
– All of the physics in the game are still buggy and unfinished, but I've fixed a few issues related to breasts, tails, and butts behaving even more oddly than normal / failing to react to gravity.
– The random character generator now properly distinguishes between mherms (flat-chested with masculine faces) and fherms (breasts and feminine faces).
– Some minor interface improvements
– Some bugs have been fixed:
– 0000053: [Bugs] Tail seems to become larger overtime.
– 0000064: [Bugs] Finger target assignment doesn't scale properly
– 0000054: [Bugs] Appendages / hair don't change to ghost shader during zoomed-in interactions
– 0000052: [Bugs] BondageApparatus initial scaling happens correctly after creation, but needs to also be done after new subject is loaded/rebuilt
– 0000057: [Bugs] Game receives onMouseOver events while minimized
– 0000063: [Bugs] Using special characters in name breaks save system
– 0000048: [Bugs] infinite loading
– 0000059: [Bugs] Vaginal with hermaphrodite causes penis to inflate
– 0000061: [Bugs] Character Loading Screen Glitch
– 0000060: [Bugs] Menu and character editor open simultaneously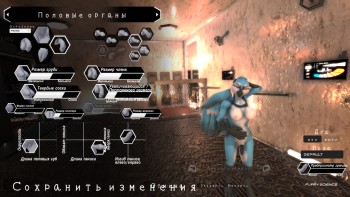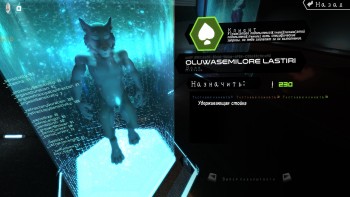 Download file – 464.8 MB

Sorry! Keep2Share.cc FORBIDDEN EXTREME CONTENT GAME