Four Elements Trainer [Version, 0.5.06b] (MITY) [2017]
NFO
Updated Date: 14 September, 2017
Genre: Interactive, Adventure, Sexy Girls, Small Tits, All sex, Blowjob, Titsjob, Sexual Training, Trainer, Parody, Avatar, Fantasy, Anal
Censorship: None
Developer / Publisher: MITY
Platform: PC / Windows
Version: 0.5.06b
Language: English
Four Elements Trainer is a massive undertaking set in the universes of Avatar: The Last Airbender and The Legend of Korra, and will be four complete games all united into one. Along the way, you'll find plenty of (fuckable!) characters, quests, stories, fights, and mysteries to unlock.
Everything you see in the game is able to be completed — content that hasn't been finished isn't included. There's no tease! It's all content!
Changelog: Version 0.5.06b
You'll need to start at the end of Ember Island to see some of the new content, as some has been added before the "riots" quest.
Finally a use for servant collars!
Lia animated sex
Lia animated masturbation
Lia animated blowjob
Scene Winner Book 1 animated scene (asked us specifically to be nondescript)
Azula piss & lick scene
3 Azula animated sex scenes (2 brand new)
3 different endings, each with unique and shared scenes, and with lots of scene replayability
2 new fights and art
New Azula and Mai romance dialogue
Azula closeup art with lightning
New background art, bug fixes, scene variations, dialogue, and story closure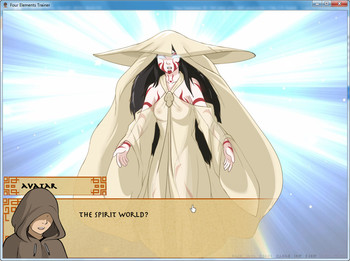 Download or WATCH ONLINE – 571.9 MB

Download or WATCH ONLINE – 571.9 MB