Deviant Discoveries [v0.31.0] – Jan The Spider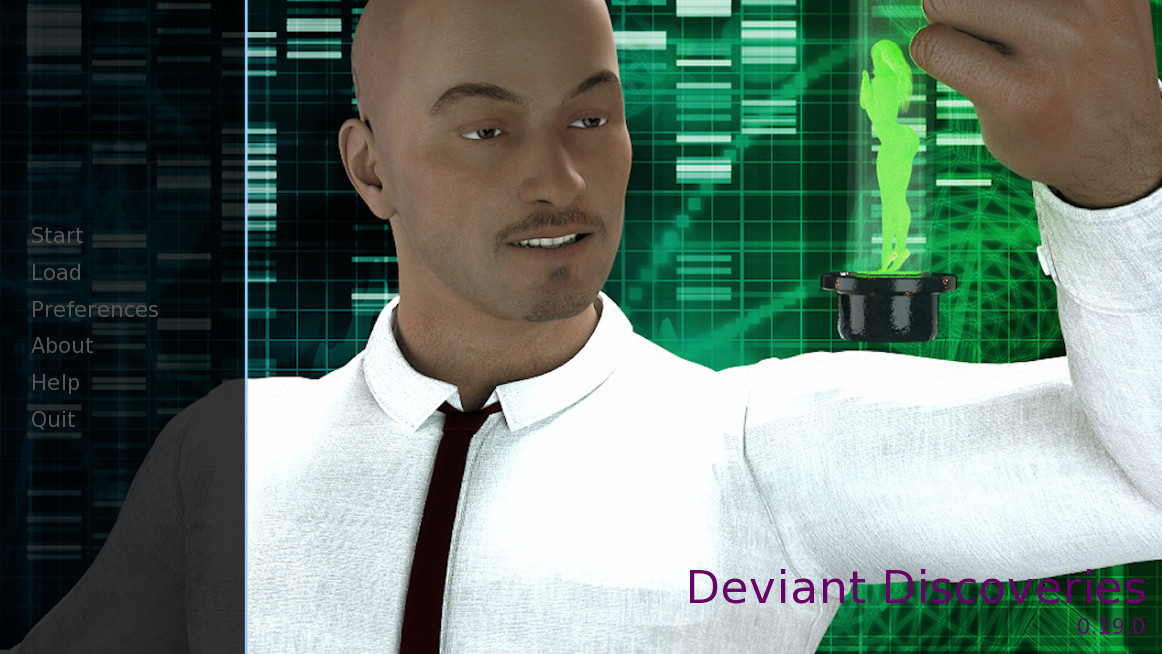 Adult Porn-Game
NFO
Updated: 17-June-2018
Genre: 3DCG, Voyeurism, Bimbofication, Mind Control, Corruption, BDSM, Spanking, Body Morphing, Milf, Milking, Anal, Group Sex, Public Sex, Toys, Exhibitionism, Bukkake
Censorship: None
Version: 0.31.0
Developer/Publisher: Jan The Spider
Platform: Windows
Language: English
Size: 757 MB
V 0.31.0 Changelog:
Note from Vaasref
Due to a sizable amount of complains about the "grindyness" of the game we looked into it.
In its current state the average number of time you need to train a girl to unlock a new scene is around 2. Then we asked ourselves from where that feeling of grind came from and how we could improve things.
We came to the conclusion that the issue was mainly due to two factors; the first being some imbalance on Chrystal's training, and second being the difficulty to know if an option is available.
Hence why in this version I made the unavailable options grayed out while still keeping them selectable to still be able to know what you need to train.
This feature will not be used everywhere and will mostly be used when it comes to girl training.
Apart from that change important for the gameplay yet light on the work, the this version is mostly about the new SMS system and events.
This new system, built from scratch, is used to stage a good number of new events based around selfies and sexting. The events will trigger at various stages of the training of the girls, but be aware that they are completely optional.
And while it may not be the most image heavy update, it's well in the average while adding much more events.
That represents an unprecedented amount of work so far and hope it shows.
Since it was such an heavy update, I would really encourage you to give us feedback about the new features and content.
About saves
From now on the Ren'Py save folder used will change at each save breaking version and will be clearly labeled.
You can found the old version save folder into :
Windows
AppData\Roaming\RenPy\ew1-1476828169
Linux
~/.renpy/save_directory/ew1-1476828169
Mac
~/Library/RenPy/save_directory/ew1-1476828169
Changes:
Rollbacks are now fixed and should work normally
Changed the game's folder name inside Ren'Py save folder
Fixed a bug on Chrystal classroom's talk leading to an impromptu activation of the GUI
Changed the text color of the travel and location buttons
Implemented a way to gray out unavailable option while keeping them selectable
Overall GUI revamp
Added nice looking notifications for general purpose as well as SMS
Added SMS system
Known bugs:
The notifications can sometime appear a second time
The notifications can also have a weird behavior when it comes to rollback
The avatar on SMS threads and messages don't render properly if you scroll down

Deviant_Discoveries__v0.31.0___-_Jan_The_Spider_.rar

Deviant_Discoveries__v0.31.0___-_Jan_The_Spider_.rar