Desert Stalker v0.08a [Zetan]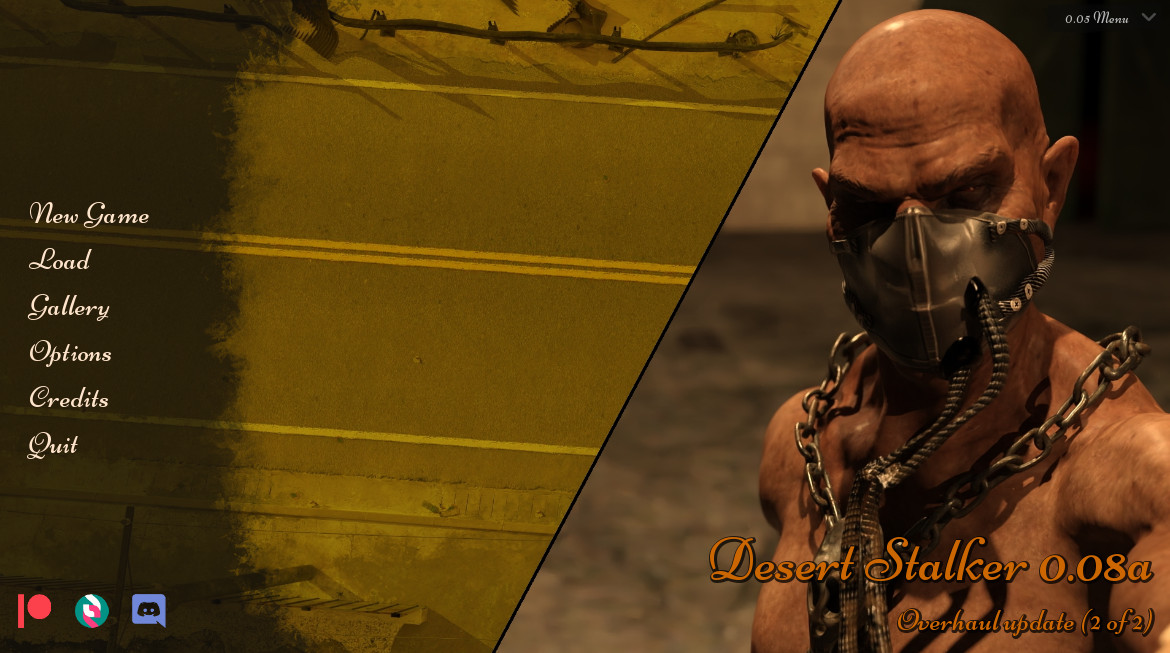 Updated: 29-December-2021
Genre: 3DCG, point & click, male protagonist, female protagonist, RPG, adventure, postapocalyptic, male domination, female domination, incest, humiliation, exhibitionism, harem, slavery, horror, BDSM, sadism, masochism, urination, big tits, small tits, sharing, group sex, animated, lactation
Censorship: None
Developer/Publisher: Zetan
Version: 0.08a
OS: Windows
Language: English
Size: 3.55 GB
About This Game:
The game takes place in post-apocalyptic Egypt. You will play the role of a Desert Stalker; a free warrior and adventurer who scours the violent remnants of a civilisation scattered through sand dunes and destroyed cities. A family man at heart, you will explore the world around you, find treasures, fight enemies, make friends, forge alliances and have a blast along the way, all to provide for your loved ones who dutifully wait for you at home.​
0.08a Changelog:
New Content:
– Added 1 new story scene.
– Added 1 new side mission.
– Added 2 new small events.
– You can now sleep with your lovely wife instead of alone if you choose to do so.
Reworks and Revisions:
– Reworked d1a (initial Raiders scene) from the ground up.
Minor changes:
– Slightly changed "Sightseeing with Kateryna" mission's introduction to flow better.
– Fixed Asani being brought back from the dead under certain conditions.
Technical changes:
– Added the ability to select and view past main menu animations
– Overhauled the structure of audio/image folders (unfortunately this means no partial update)
– Added basic Android gestures (experimental)

DesertStalker-0.08a-pc.rar

DesertStalker-0.08a-pc.rar