Dating My Daughter V0.19 Chapter 2 + Walkthrough [MrDots Game]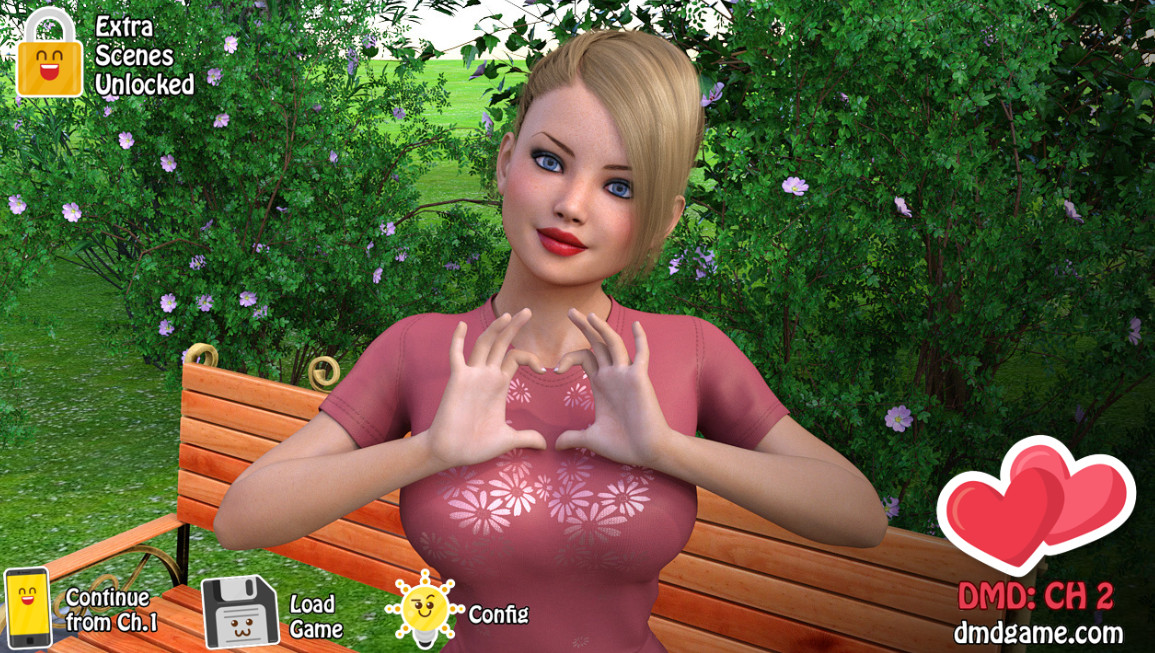 Adult Porn-Game
NFO
Updated: 26-August-2018
Genre: Date-Sim, Interactive, Sexy Girl, Blonde, Big Tits, All sex, Voyeur, Interracial, Handjob, Oral Sex, Sex, Masturbation, MrDots Games,Patreon Games,Groping, Anal Sex,18+ ,Adult Game,Porn Game
Censored: None
Developer / Publisher: MrDots Games is creating ADULT GAMES
Platform: PC / Windows , Android
Publication Type: Original (License)
Version: V0.19 Chapter 2 + Extra +Walkthrough
Language: English
Size: 1.99 GB
Description:
You'll assume the role of a divorced father who hasn't seen his daughter in years. Now that she's 18 years old, she contacts you and tells you that she would like to have a "father-daughter" date with you. You'll have the chance to get to know your daughter better, build a special relationship and why not, maybe convince her to have more "father-daughter" dates with you in the future.
Gameplay: You'll be making choices between two or more decisions that will negatively or positively affect the outcome of the date and the main story as well.
There are two stats (at the moment) in the game: Friendship and Love. You can see them at the top right corner of the screen.
Every time you make a choice, you'll win or lose a point (sometimes more than one) depending on the decision you make. For example, if you choose to stare at your daughter's ass and she catches you, you'll lose 1 friendship point.
You'll have to get a certain amount points to advance in the game. If you fail, you'll have to repeat the date.
Characters: You can choose your name as well as your daughter's name.There will be secondary characters like your ex-wife, your daughter's best friend, your coworkers, etc. but the main focus will be on F/D content.
Most fetishes are optional so if you're not into some of them, you can choose to disable them.
v0.19 Changes from dev:
As most fans would know by now, we left v.18 on an almighty cliffhanger. This new update will be focused on D and F trying to hide their secret relationship from Elena, and how she deals with what she saw at the end of the last release of the game.
Will she ruin everything for D and F by saying something? And if you're also seeing Elena (behind D's back), will she be angry at you for not telling her the truth about you and D? Or does she have other plans in mind, now that she knows?
This update is mainly set out in the countryside of Donutistan, where you and the girls will enjoy the annual festival taking place in the town that weekend. There will be certain activities that you, D and Elena will partake in during the day.
But if you are on more than one relationship path, you may be left with a big decision as to which girl you want to sneak off with while the other is occupied. (This will make more sense when the early afternoon scenes begin.)
As previously stated during our last update, the most important thing for us was to make sure the game continued on.
We understand that an update once every three months can be quite painful, and it's certainly not ideal for us either. But it's just the way it's gotta be at the present time.
Another thing to look out for in this update are specific "easter eggs" we've put into certain scenes, as well as some bonus/special scenes when you are with either girl.
The walkthrough will have some of these listed, whereas others are as clear as day (or at least they are to us, haha!)
Among the drama that surrounds the relationship between F and D, or anyone else that is trying to potentially derail their future aspirations, we still want the game to contain elements of humor, action and of course romance! We believe that we've achieved that somewhat in this release.
Over the past few days, I've added some last minute scenes and lines of dialogue in certain places. Ideas are always flowing whenever we create each update and some of them are just too good not to include.
So because of this, if you find any bugs or grammar errors, please list them in the comments section or email them to me, and I'll have them fixed in the next update.
Anyways, I sincerely hope you enjoy this update, as we've worked on it pretty much every day over the past five or so weeks.
We always strive to do our best and to give our fans a satisfying hour (or so) of entertainment, with each release for either of our games.
Final Words
I hope you enjoy playing DMD v0.19 and again, thanks for sticking with us. We make these games for you as much as we do for ourselves.
Thanks, and Enjoy!
MrDots

Dating_My_Daughter_V0.19_Chapter_2__Walkthrough.part1.rar
Dating_My_Daughter_V0.19_Chapter_2__Walkthrough.part2.rar
Dating_My_Daughter_V0.19_Chapter_2__Walkthrough.part3.rar

Dating_My_Daughter_V0.19_Chapter_2__Walkthrough.part1.rar
Dating_My_Daughter_V0.19_Chapter_2__Walkthrough.part2.rar
Dating_My_Daughter_V0.19_Chapter_2__Walkthrough.part3.rar
ANDROID VERSION:
DMDChapter2-0.19-release.apk.part1.rar
DMDChapter2-0.19-release.apk.part2.rar
DMDChapter2-0.19-release.apk.part1.rar
DMDChapter2-0.19-release.apk.part2.rar