Cure My Addiction – Version 0.9.2 [TheGary]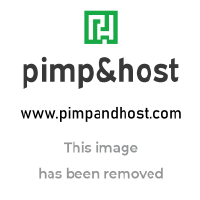 TheGary is creating Cure My Addiction (Adult Game)
INFO
Updated: 12-August-2019
Genre: 3dcg, Male Protagonist, TheGary Patreon,Oral Sex, Vaginal Sex, Humiliation, Male Domination, Spanking, BDSM, Voyeurism, Lesbian, Anal Sex, Female Domination, Group Sex, Incest,Anal
Censorship: None
Developer: TheGary
Version: 0.9.2
OS: Windows
Language: English
Size: 1.1 GB
Description:
One day my parents found out that I was spending a little too much time watching porn. They considered this a serious problem and decided to do something about it. Let's not mince words, it was an addiction in their minds.
Finally, they came to the conclusion that I needed a change of scenery and made me leave the house! I was sent alone on Uncle's yacht without a phone, TV or even a computer. This was their plan to "Cure My Addiction".
I wasn't sure what to make of the situation at first. But soon I discovered that only women were on board, and Uncle was nowhere to be seen.​
Changelog v0.9.2:
Amy's talks during some of her punishments or reward were not resetting.
Fixed a crash that could happen during Linda repeatable event in her office (Medical Emergency)
Update the help of the Amy's training window
Fixed a bug that was allowing to max Amy's training way too quickly.
Added some missing images, mostly background.
Fixed the spanking marks on Amy when she was wearing the default uniform or the full maid one.
Emily reading in her room now trigger more often, to make it easier to start "Three Envelopes"
v0.9.1
Fixed one potential crash when loading a save.
Added some missing renders
Added a cooldown for Rachel asking you to meet her in your room (same cooldown has the request talk).
Fixed a few other minor issues.
v0.9.0
3 new events – two of them quite long
2 older events extended
Lot of small scenes not considered core content (not linked to a star)
Some little additions to make life on the yacht more varied
More than 15 new animations .
Over 250 new individual renders (900+ rendered total).
Fixed several bugs
New system to handle parts of the NPCs daily schedule, introducing some randomness (no impact on quests)
Improved quality of post island dialogues (0.6/0.7 content mostly).
GUI updated (and more help added)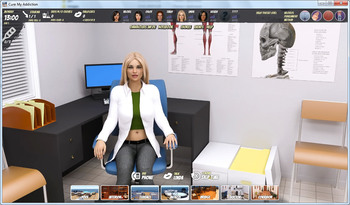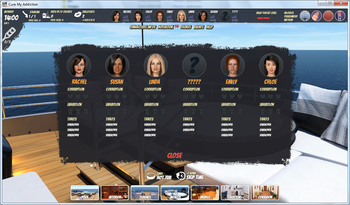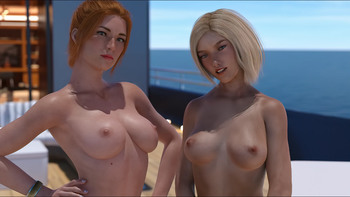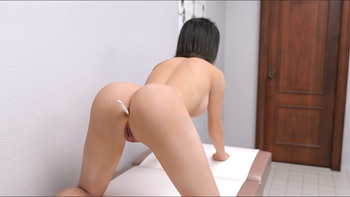 CureMyAddiction-0.9.2-pc.zip

CureMyAddiction-0.9.2-pc.zip