College Life [v0.0.6] [Patreon – MikeMaster] [2017]
Adult Porn-Game
NFO
Updated: 28 August 2017
Genre: RPG,Patreon MikeMaster , All Sex,Oral, Voyeurism, Anal,Threesome, Group
Censorship: None
Version: 0.0.6
Developer / Publisher: MikeMaster
Platform: Windows
Language: English
Size:1.83 GB
Description:
This game tries to blend RPG maker game with visual novel. In the environment of college you have almost unlimited possibilities and who didn't have some sexal fantasies about schoolgirls or teachers, right !? Oh, yeah, this is 18+ content so stay away if it does offend you.
All character have history, personality and preferences. Game is designed as open ended, so more will come.
STORY
You play as a male hero, whose goal is to finish college
to become successful at life so he can help his family.
He's so smart, you don't have to worry about his education, but everything else is in your hands. Main quests serve only as introduction and it is up to you if you want to impress other characters or if you want to just pass by them. Improve your relationships by doing specific activities, hone various skills to get the edge at certain situations. Oh and yes, purse all sexual activites you can find.
Changelog 0.0.6
KARA'S OUTFITS
You can now continue with conversation topic 'How are you without the sweater?' one last time. This time, however, new quest is started and your goal is to… well, you find out 😉 I have to say this – you have to choose, which dress will Kara wear from now on and it's not just your decision, if she'll wear it. For the sexier one (in my opinion) you have to meet some condition, or you'll end up with the other one.
Kara will wear her new dress every where, that means library, classroom, her room and also newly main hall and new place at campus grounds.
KISSING SKILL AND SPYING SKILL PROGRESSION
From now on both skills have progression curve based on the skill level. That means, you have to repeat some actions more often on higher level to gain another skill point. On second level you ahve to spy five times to gain next spying skill point, on third level ten times and so on. This is a different aproach to skill progression compared to others, where gaining skill points is completely locked after reaching certain level.
OTHER CONTENT
Other content not tied to Kara's new outfits is spying at 3rd floor bathroom (3 images), Kara reading on bench (2 images), stretching with Jane (2 images) and couple less important images here and there.
CHANGELOG
added over 120 new images
added new side quest 'Sunny Day'
added new sprites for Kara's new dresses
added 2 new repeatable events for Kara (Lunch at main hall, reading at campus grounds)
rebalanced kissing and spying skills
added spying event for 3rd floor bathroom
fixed some minor bugs and typos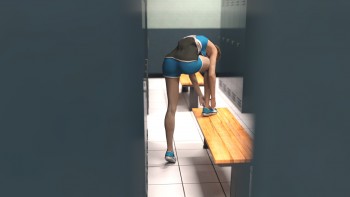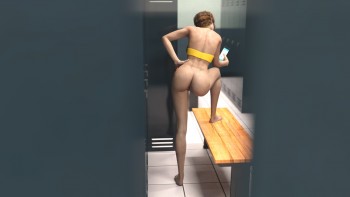 Download or WATCH ONLINE – 700.0 MB
Download or WATCH ONLINE – 700.0 MB
Download or WATCH ONLINE – 477.3 MB

Download or WATCH ONLINE – 700.0 MB
Download or WATCH ONLINE – 700.0 MB
Download or WATCH ONLINE – 477.3 MB