Cohabitation – Version 0.81 (Sid Valentine)
Adult Porn-Game
NFO
Updated: 02, April , 2018
Genre:RPG, Sexy girl, Big tits, Big ass, Sid Valentine,Patreon Game,All sex, Voyeurism,Adult Game,Porn Game
Censorship: None
Developer / Publisher: Sid Valentine
Platform: PC / Windows
Version: v0.81
Language: English
Description:
This is a game I've been tinkering with on and off for the past few months. It's a raising / corruption sim with 3D images made using Illusion's HoneySelect. You play as Calvin who now lives with his niece Megan, and the goal is to corrupt her. It's a fairly modest game. While it's technically an RPG Maker MV game it plays nothing like a regular RPG as it is pretty much purely menu based with a point-and-click system.
– Susan shower groping and fingering event. You can see this by calling her up via Cal's Stuff in his room during the Noon period when Megan is watching TV in her room and you have Susan's corruption to 50.
– Susan shower titfuck event. Like above but you need her corruption to be at 90.
– After the shower event you'll be able to choose between the blowjob or groping scenes. After the titfuck scene you'll likewise be able to choose between blowjob, groping, or titfuck.
– High lewd variation for Megan's thighsex/humping event. To see this call Megan over at Cal's bed and choose thighsex after you've seen her repeatable sex scene.
– Midnight quickie blowjob. After you've seen the repeatable sex scene just talk to Megan during the Midnight period when she's sitting on her bed.
– Lowered some suspicion gains and fixed up a bit of dialogue here and there in a couple of events.
I decided to save the Susan thighsex scene I had planned for after you start drugging her with aphrodisiacs. Right now the plan is for her to have three tiers of lewdness – before the drugs, after you've started drugging her, and once you've finally broken her. The start of the drugging her event chain will be the focus for the next release. After I've finished up the 'broken her' scenes is when I'll start work on threesome scenes with Cal, Megan, and Susan.
Also, sorry about the delay in putting this up. The fact that this was Easter weekend managed to go completely over my head until I started getting bothered about it on Saturday. Not being particularly religious, Easter for me was about getting a basket of candy as a kid. Since it's been 15+ years since I've grown out of getting that basket of candy Easter usually just passes me by without my noticing.
Next month I'll be focusing on the drugging Susan events I talked about above, more high lewd events for Megan, the final character introduction for Common Life, and I'll show off some renders for the characters I've made for the fantasy RPG. I might do a poll asking which style of clothing/armor they like for the MC.
Lastly, if you can't locate your save folder to transfer your saves to the new version what you can try to do is take the data and img folders from the new version, drag them into the version with your saves, and rewrite whatever it asks you to. Also, for browsers, the only one that's worked flawlessly for me with RPG Maker MV games is the latest Firefox.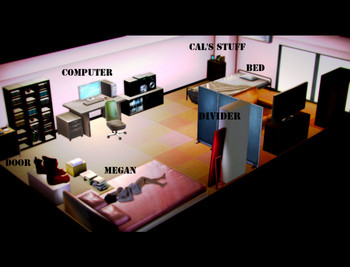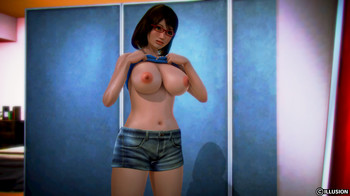 Download or WATCH ONLINE – 306.9 MB

Download or WATCH ONLINE – 306.9 MB