Cohabitation – Version: 0.33.1 [Dardamex]
Adult Porn-Game
NFO
Updated: 09, January 2017
Genre:RPG, Sexy girl, Big tits, Big ass, All sex, Incest ,Voyeurism
Censorship: None
Developer / Publisher: Dardamex
Platform: PC / Windows, Mac
Version: 0.33.1
Language: English
Description:
This is a game I've been tinkering with on and off for the past few months. It's a raising / corruption sim with 3D images made using Illusion's HoneySelect. You play as Calvin who now lives with his niece Megan, and the goal is to corrupt her. It's a fairly modest game. While it's technically an RPG Maker MV game it plays nothing like a regular RPG as it is pretty much purely menu based with a point-and-click system.
Content: Incest / Male x Female / Male Protagonist / Voyeurism
Changelog v0.33.0
– Can buy sleeping pills, use them at night once you see the 'first kiss' event.
– Can titfuck Megan as she sleeps if you gave her at least three sleeping pills.
– Can buy and plant waterproof mini-cams, but can't watch her in shower yet.
– New high affection variation event for watching TV on the couch.
– Medium and high affection variations for the breakfast events.
– Low, medium, and high affection events for cooking Megan dinner.
– Doing small jobs pays $50, big ones $175, rent is $350 at end of the week.
– Stat gain tweaks, higher affection variation scenes give bigger stat increase.
Changelog v0.33.1
– Should fix the shower bug.
– Fixed the dinner typo.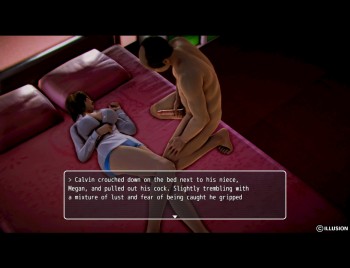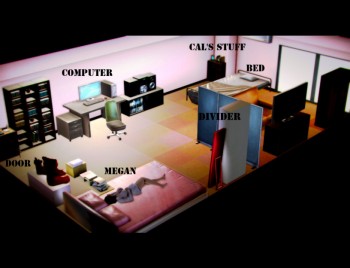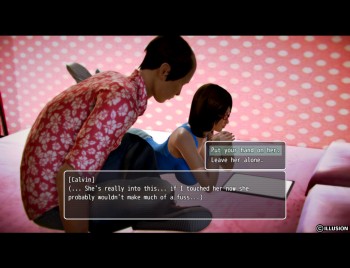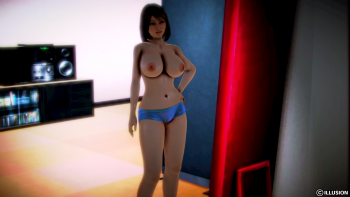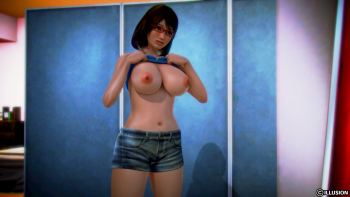 Download file – 200.0 MB

Sorry! Keep2Share.cc FORBIDDEN EXTREME CONTENT GAME