Cohabitation v0.68 [Sid Valentine] [2017]
Adult Porn-Game
NFO
Updated: 29 November, 2017
Genre:RPG, Sexy girl, Big tits, Big ass, Patreon Game,All sex, Voyeurism
Censorship: None
Developer / Publisher: Sid Valentine
Platform: PC / Windows
Version: v0.68
Language: English
Description:
This is a game I've been tinkering with on and off for the past few months. It's a raising / corruption sim with 3D images made using Illusion's HoneySelect. You play as Calvin who now lives with his niece Megan, and the goal is to corrupt her. It's a fairly modest game. While it's technically an RPG Maker MV game it plays nothing like a regular RPG as it is pretty much purely menu based with a point-and-click system.
New since last release:
– You can now take Megan into the bathroom at the mall have her service Calvin. There are currently three events there:
— Handjob
— Titjob
— Blowjob
The first time you enter the bathroom there the blowjob event will play but any other time you visit after you can choose from the three. In order to unlock the bathroom at the mall you must have seen Megan's blowjob event in the shower at home.
– Simulated / thigh sex scene progression event and its repeatable scene. To unlock these you need to have seen the mall bathroom event at least once, have Megan's lewdness to 900, and it'll automatically activate during the afternoon.
The thigh sex scene for the shower is still in progress. I'll upload an updated Patron version with it when I do December's first update (which will be on the 8th).
What's in plan for next month? We'll finally get to the actual real sex between Megan and Calvin. Beyond that I also plan on adding some new couch events that will hopefully show Megan's progress into a fairly lewd slut who would finally have sex with Calvin.
The Common Life update will fall on the 15th. Unless someone has some questions or such that they'd like me to explore regarding that project I'll probably just be introducing a new character.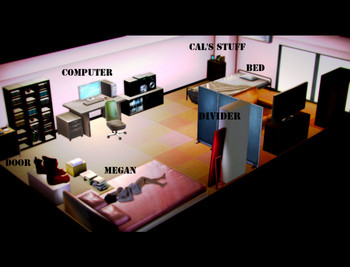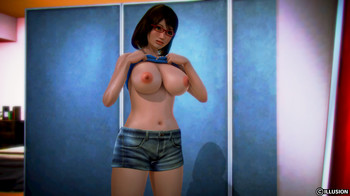 Download or WATCH ONLINE – 280.5 MB

Download or WATCH ONLINE – 280.5 MB