Claire's Quest (version 0.6.1) [Dystopian Project]
Adult Porn-Game
NFO
Update : 22 December, 2016
Censorship : None
Genre : RPG , ADV , All Sex
Publisher: Dystopian Project
Platform: PC/Windows
Version: 0.6.1
Language: English
In this game, play as the titular Claire, a refugee fleeing a great invasion that has claimed the lives of both her parents. Helpless, alone, and ignorant of the evils of the world, Claire seems set to meet a grim fate… or will she prove otherwise?
… Will you help to prove otherwise?
Claire's Quest is an adult roleplaying game made using RPGMaker MV. Unlike the majority of RPGMaker games, however, Claire's Quest is totally devoid of any form of combat-based gameplay. The gameplay is slightly puzzle-like, revolving around talking to people, gathering clues and tools, as well as making dialogue-based choices. We designed this game with a focus on replay value, and we wanted it to be worth the player's while to play through the game multiple times – but having each time feel like it was a totally different story. As such, the game is extremely non-linear, and has a multitude of VN-like different story branches available to the player depending on what choices they make.
The Christmas Update! (ver 0.6.1)
BUG FIXES:
Fixed the stable scene CG that remains on-screen after scene has ended.
Removed EP deduction requirement for the slimes.
Removed collision detection for the top half of the watchtowers.
Fixed some "headless" coconut trees in the Rathpike areas.
Fixed the blocked central sewer entrance in Rathpike West.
Fixed the missing transfer point in the Valosian countryside.
Fixed the infinite money exploit with the forest herbalist.
No more starting Thieves Questline without meeting requirements.
Fixed the Thieves Hideout entry not checking if start quest is complete.
Fixed the infinite number of Boy's Drawings.
Some typos, spelling/grammar fixed here and there.
NEW CONTENT:
A roundabout way via the forest into the Refugee Camp has been added.
Sound effects, music, etc., have been altered and added where necessary.
Added "Quest Complete!" and "New Quest!" messages.
Added option to buy necklace from Hamley.
Marie's Ring can be pawned to Hamley if not turned in.
Added the Rathpike North area.
Added several chests and lockpick opportunities.
Added Rathpike lockpick tutor in case you missed the Hookton one.
Filled in the interiors for several of the existing Rathpike structures.
Significant content added to the Thieves Questline, where 2 major quests are now fully complete.
Scrapped most of the content for the Zeon/Lecter Questline. Rewrote them into separate sidequests instead.
Added a bunch of EP requirements to things that were lacking them.
Runaway Lovers sidequest available in Underground North.
Added option for a confrontation after exiting the pub drunk.
A sidequest to investigate the pub is available after successfully eavesdropping on two thieves in Rathpike West.
I'm not sure how high players' stats will be after leaving the Prologue, so I've added a Cheat option in the menu in case the stat requirements are too high (requirements for Rathpike scenes are usually around 5 ~ 10).
Setup the foundation for future quests… lots of areas and quests can be half-started or half-accessed as a result. Avoid Valos, and in Rathpike avoid Dargan Town, Blacksteel Mines, and the Brothel for now.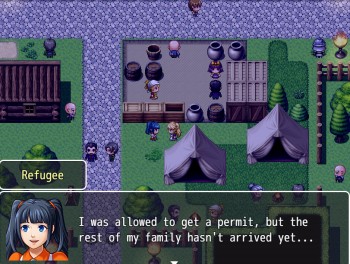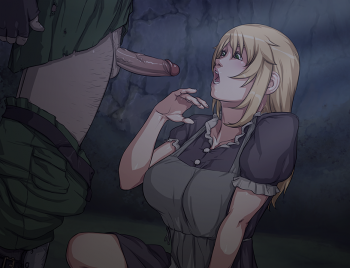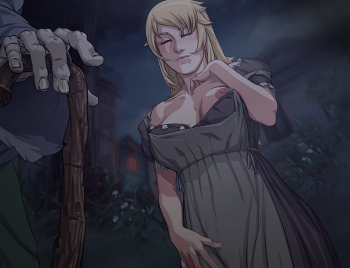 Download file – 570.6 MB

Download file – 570.6 MB