Claire's Quest (version 0.4.3) [Dystopian Project]
Adult Porn-Game
NFO
Update : 24 July 2016
Censorship : None
Genre : RPG , ADV , All Sex
Publisher: Dystopian Project
Platform: PC/Windows
Version: 0.4.3
Language: English
BUG FIXES version 0.4.3 :
Fixed pathing issue in the forest where the Herbalist is.
Removed the obstacles blocking you from entering the village if you got to Hookton via the Old Smuggler's route.
Stopped you being able to open the chest without climbing the vine in the second forest area.
Fixed exclamation mark appearing in the wrong place for the Grateful Youth
Fixed the gallery giving infinite gold on replaying scenes
Fixed bugged depravity requirement not reading in the horse scene in Hookton
Fixed the scene with the Mean Refugee being bugged out due to no fadein after scene ends
Fixed the Shady Sailor's pathway going to a fadeout black screen.
NEW CONTENT:
Greatly fleshed out the Meat Pit (pun intended). Added two scenes to the Pit, as well as all the "Pit Girls" + their events and interactions. No way out of the Pit yet, however.
Added a little more content to the personal slave route because people kept thinking it was a bug. Still no way out of the cell area yet.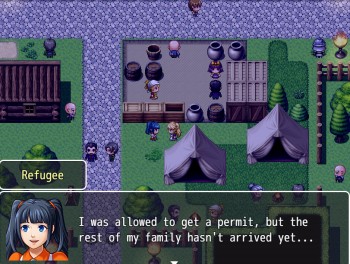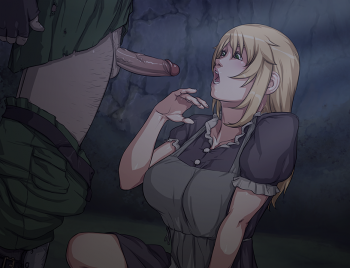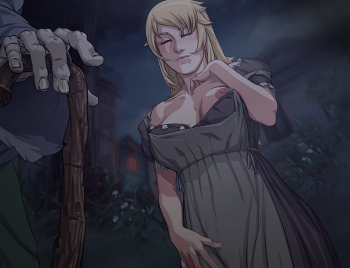 Download file – 215.1 MB

Download file – 215.1 MB