Acting Lessons Episode 2 Extra Materials (DrPinkCake)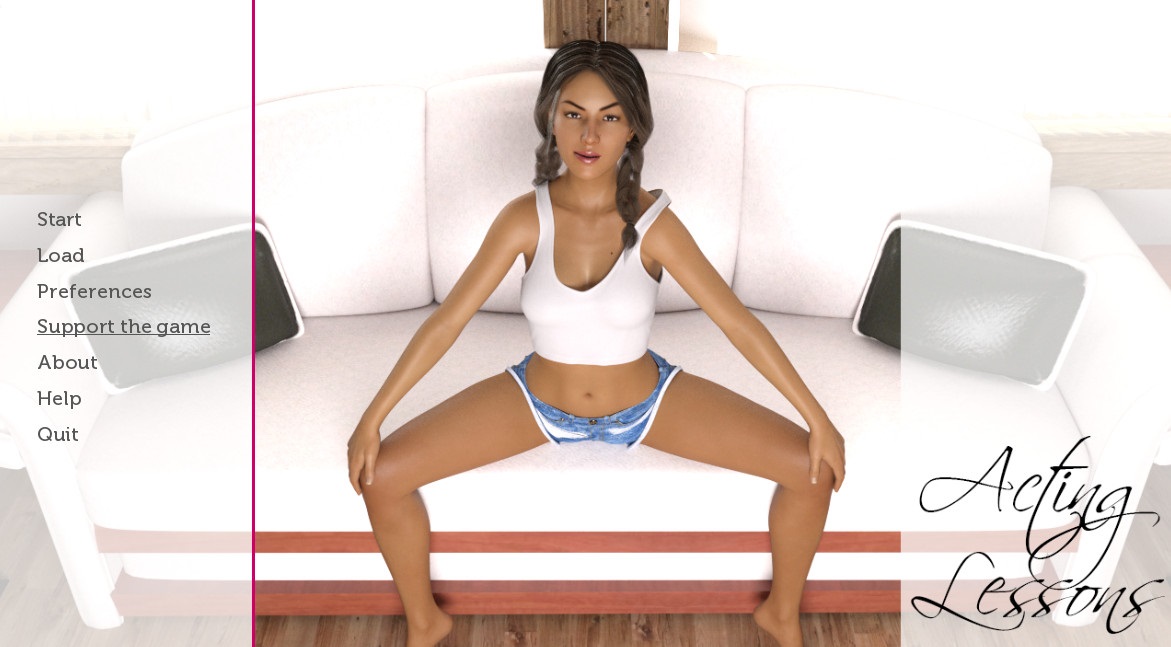 Adult Porn-Game
NFO
Release date: 28-May-2018
Genre: 3dcg, creampie, male protagonist, oral sex, vaginal sex
Censorship: None
Developer/Publisher: DrPinkCake
Censorship: None
Version: Episode 2 Extra Materials + Walk-Through
OS: Windows,Linux
Language: English
Size: 1.10 GB
Description:
The story centers around you, a middle-aged man with a background in cryptocurrency trading, telling the story of how you met a girl named Megan during a life changing day.
Megan is a young aspiring actress down on her luck and in desperate need for help.
Will you be there for her when she needs it the most and help her turn the tide? Will you be able to win her heart?
Gameplay:
The gameplay is decision based. The player can be named to your liking and early on you get to select to identify with one out of three different traits (Athletic, Charismatic or Well-read).
The traits will open up different options during the game and can lead to different reactions to your choices and affect how characters perceive you.
The relationship stats are hidden and in the end of each episode a summary of choices and characters feelings towards you is presented.
The primary focus of the game is the blossoming romance between you and Megan.
However, as the story unfolds there will be other characters that are eligible for romantic encounters as well.
You may also choose to form a strong bond of friendship with your best friend Liam.
The game features music and sound effects.
Change-Log: v0.2.0
Added Episode 2 that includes:
– 646 renders
– 6 special renders (Extra material)
– 26 animations (Extra material)
– 7 new songs
– 1 new sound effect
— General changes —
Changed the font of the GUI and text.
Positioned the choices at the bottom of the screen so they don't block characters' faces.
Lossless compression of images.
Converted all .wav sound files to .mp3 format to reduce size of binary.
Changes in Episode 1:
– Minor corrections of typos.
– Removed two options from the end of the scene in the store where you meet Megan.
– No other bugs have been found or reported. As long as the game was saved at the end of Episode 1 (when prompted or later), the game can be continued from previous save files without any issues.
– If you happen to get an issue loading your game, please click ignore to see if it is resolved.

Acting_Lessons_Episode_2_Extra_Materials.part1.rar
Acting_Lessons_Episode_2_Extra_Materials.part2.rar

Acting_Lessons_Episode_2_Extra_Materials.part1.rar
Acting_Lessons_Episode_2_Extra_Materials.part2.rar