Sim Brothel 2: Revival Revision 4075 [English Version]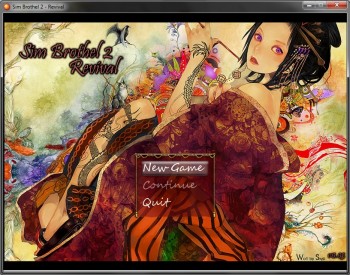 NFO
Genre: Simulator, Straight, Big breasts / Big tits / Large breasts, Anal sex, Blowjob / Oral sex
Censorship: Yes
Developer / Publisher: Sim Brothel 2: Revival
Platform: PC / Windows
Publication Type: License
License: Freeware
Language games: English
Size: 1.92 GB
Revision 4075
Lillibilli: Fixed crash when cutting a specific tree in the snowy forest under certain circumstances.
Fixed trees in the snowy forest to have stumps when cut.
Updated script calls for the tree cutting, should be easier to put trees in now.
Added tree stump charset to use for cuttable trees.
Corrected some random typos.
Updated Version of Hentai Sim Brothel 2: Revival, as of Revision 4075.
Updated 3/13/15.
Download file – 500.0 MB
Download file – 500.0 MB
Download file – 500.0 MB
Download file – 468.8 MB

Download Sim_Brothel_2_Revival_Revision_4075.part1.rar from k2s.cc (500.00 MB)
Download Sim_Brothel_2_Revival_Revision_4075.part2.rar from k2s.cc (500.00 MB)
Download Sim_Brothel_2_Revival_Revision_4075.part3.rar from k2s.cc (500.00 MB)
Download Sim_Brothel_2_Revival_Revision_4075.part4.rar from k2s.cc (468.77 MB)