Bitch trainer (Witch trainer+Princess trainer) + Silver edition BETA
Adult Porn-Game
NFO
Release Date: December 2015
Genre: ADV, Anal sex, Animation, Big tits, Comedy, Fantasy, Oral Sex, Striptease
Censorship: None
Developer / Publisher: Mo, CatBug, Captain Nemo, Artguy, Heretic, Linear, Maverick, JJ, Cleanzo, TrainerFan,
Platform: PC / Windows
Publication Type: Original (licensed)
License: Freeware
Language games: English
WHAT IS SILVER?:
It's essentially a modpack of a few different mods and some new content. It adds some new scenes, a map, scene changes, potions, custom outfits and evolving outfits. At the moment it is in a very unstable beta state with new content and bug fixes being added weekly.
▪ Cheats are in the closet
SHOULD I DOWNLOAD THIS OR THE RUSSIAN VERSION?:
That is completely a personal choice. The Russian version is almost certainly a more complete product than silver. At the present point in time I would recommend the Russian version over silver if you want a complete play through. If you want to do some bug testing or just see the new content and already have BT then download silver.
CONTENT CHANGES THIS PATCH (18/12/2015):
▪ Bug Fixes (See below – // means fixed)
▪ Breast Expansion potion
▪ Clothes store GUI – thanks anon
▪ Potion crafting – thanks anon
BALANCE CHANGES THIS PATCH:
▪ Potions are now one use
▪ Potions must now be bought
▪ Potions must have ingredients added to them to work (ingredients are found by exploring school grounds on certain days and times of day)
KNOWN BUGS:
▪ Cat tail goes in front of certain outfits instead of behind (long skirts and jeans)
▪ Hermione will mention cat potion even if she hasn't had it yet.
▪ Outfits change mid scenes (when whoring goes up)
▪ //Hair layering bug, comes and goes – thanks anon
▪ Fawkes still has the issue of acting as if you've already spoken the first time you click on her.
▪ Late texture pop ins for Hermione torso after conversations
▪ Hermione references cat potion but I haven't done that yet
▪ Hermione's breasts go past her clothes when transparent (With certain clothes)
▪ "Wear your hair up" changes her hair from red to brown (No updo for red hair atm)
▪ Dying hair always makes it so she's no longer wearing it up
▪ Hermione's initial reaction to panty thief occurs multiple times
▪ Dialogue doesn't match up with if Hermione isn't wearing a shirt/skirt
▪ Hair changes back to default hair during UE tutoring
▪ Too many arms during certain favours
WRITTEN CONTENT NOT YET IMPLEMENTED:
▪ Collar scenes
▪ Tentacle scenes
▪ Public shaming
▪ Cat bug's expansion scene
▪ Luna Polyjuice potion (Chibis required)
UNWRITTEN CONTENT THAT'S PLANNED:
▪ Levels for the potions (like private favours)
WHAT WAS DONE THIS WEEK:
▪ Breast Expansion potion
▪ Costume role-play scenes
▪ Writing Polyjuice potion
▪ Clothes store GUI
PLAN FOR NEXT WEEK:
▪ More role-play scenes
▪ Lamia potion
▪ Public shaming
SUGGESTIONS:
▪ Edit books so that each chapter is twice as long, and there are only half as many.
▪ I really love the idea of Hermione's "default" clothes getting skimpier and skimpier over time. If you possibly included a scene where genie comments on it, I think it would be great
▪ When having sex, it doesn't really make sense or Hermione to say "let me take my panties off"
▪ 3rd anal scene changes based around ("No, 'Whore' is good. Call me that, [name].")
▪ Time period between the first and second time Hermione is too long
▪ Hermione seems way too immediately willing to change clothes/hair
▪ Ability to quick continue books
▪ Extend the Butt Molester scene
POTION COMBINATIONS:
Cat potion = Polyjuice + Cat hair (Dorms)
Ass expansion = Expanding Elixir + knotgrass (Forest)
Breast expansion = Expanding Elixir + Root of aconite (Lake)
Cum addiction = Moreish mead + wormwood (Forest)
Transparency potion = Transparent tincture + Niffler's fancy (Lake)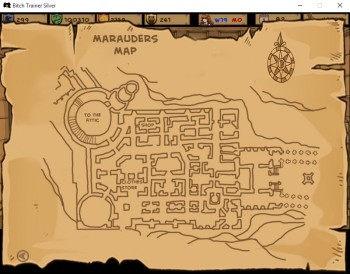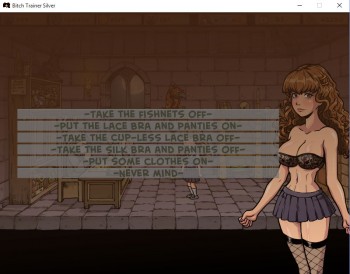 Download file – 500.0 MB
Download file – 500.0 MB
Download file – 240.6 MB

Download file – 500.0 MB
Download file – 500.0 MB
Download file – 240.6 MB